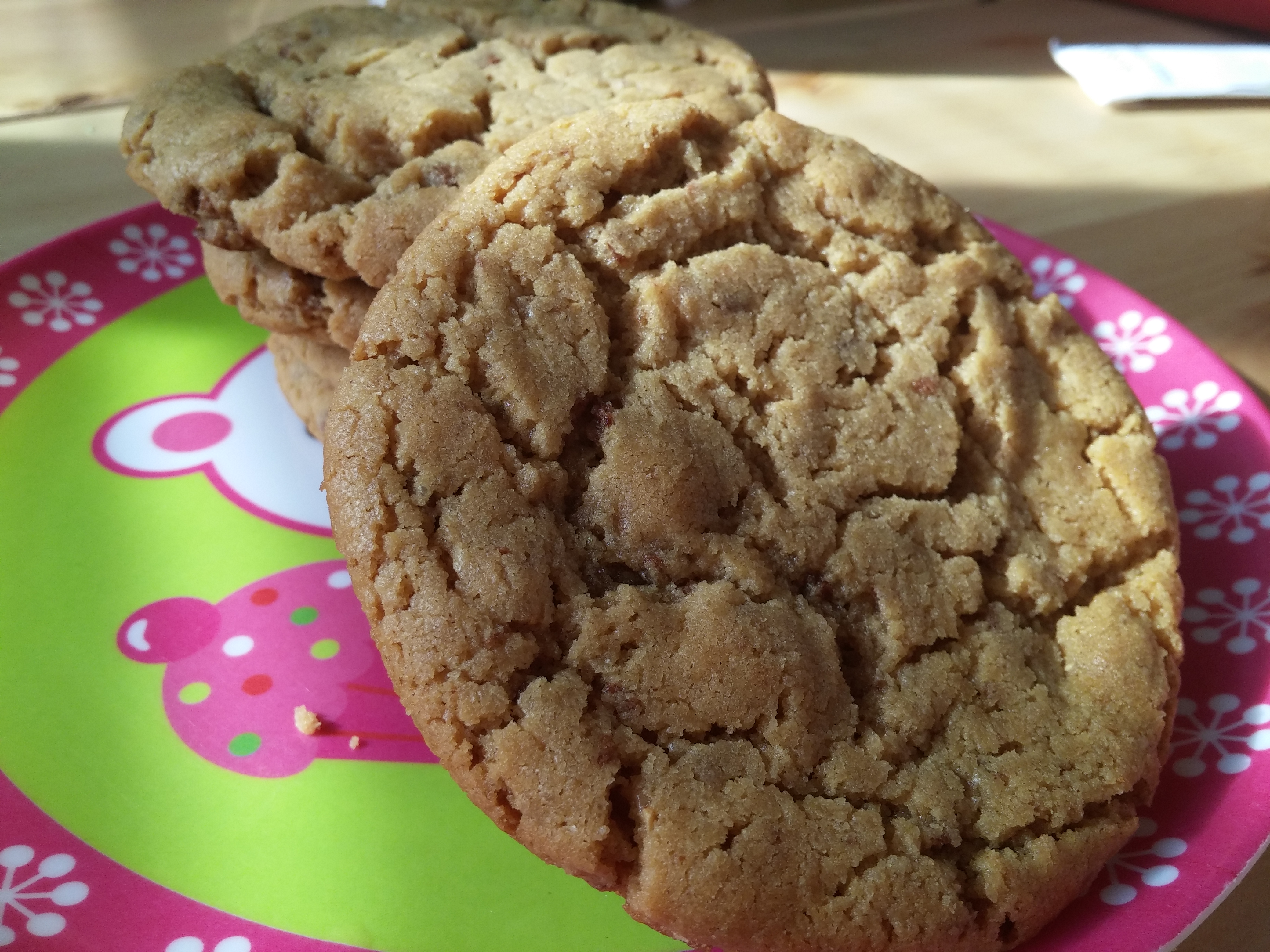 The holiday season is coming! Are you excited? I'm excited. I'm always excited about awesome things. I haven't baked in a while. Well, to be honest, I've baked I've just been unhappy with the recipes I've come up with. This one, on the other hand, I want to eat until my tummy says "NO MORE, MELY". And then I'll keep eating because my tummy doesn't need to be telling me how to live my life.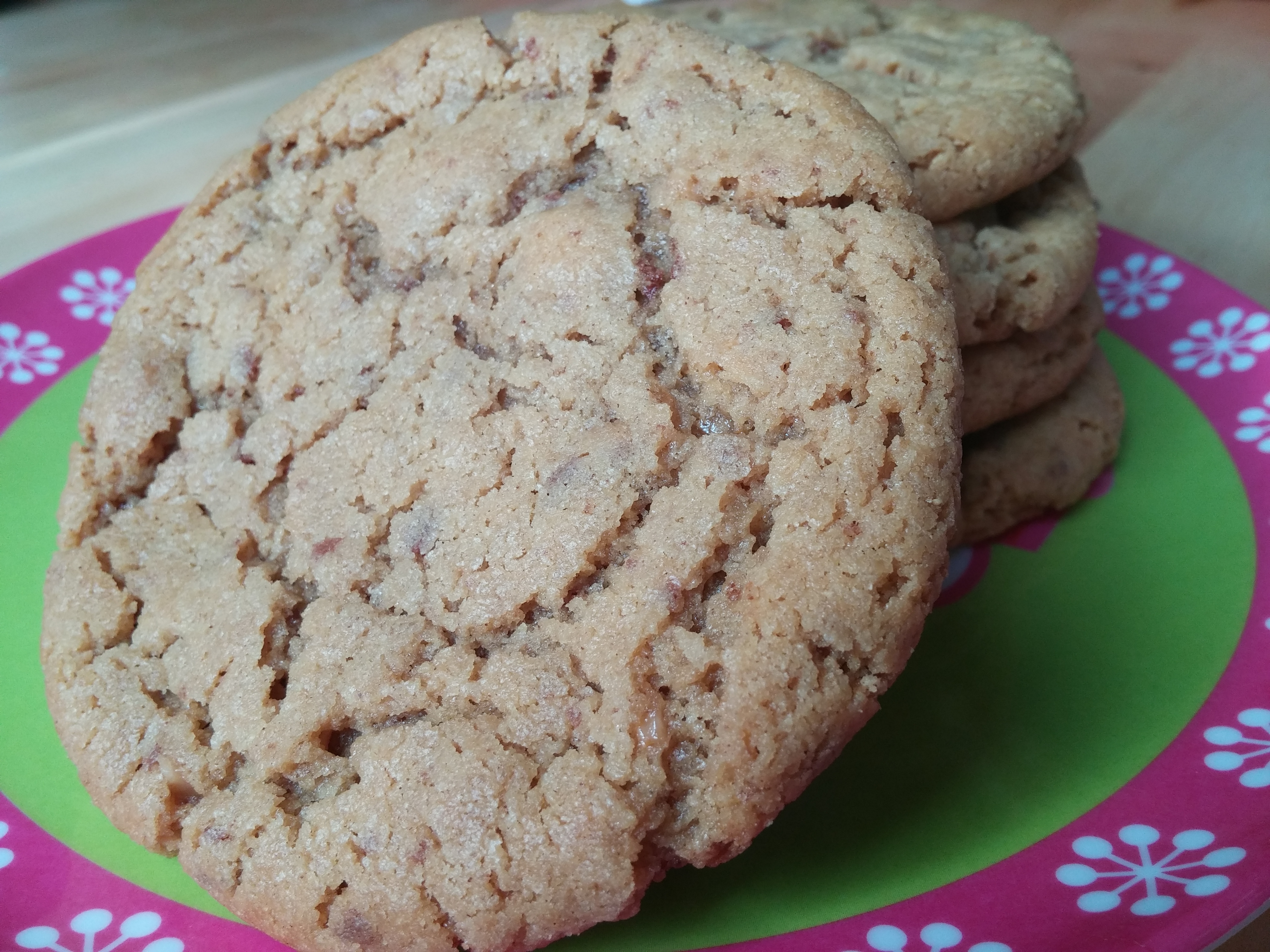 Ingredients:
1 1/2 C of all-purpose flour
3/4 C of light brown sugar
1/4 C of white sugar
1/2 tsp of vanilla
1/2 tsp of salt
1 large egg
2 tbs of milk
1 tsp of baking soda
1 C of peanut butter
1/2 C Butter
1 C of Heath Toffee Chips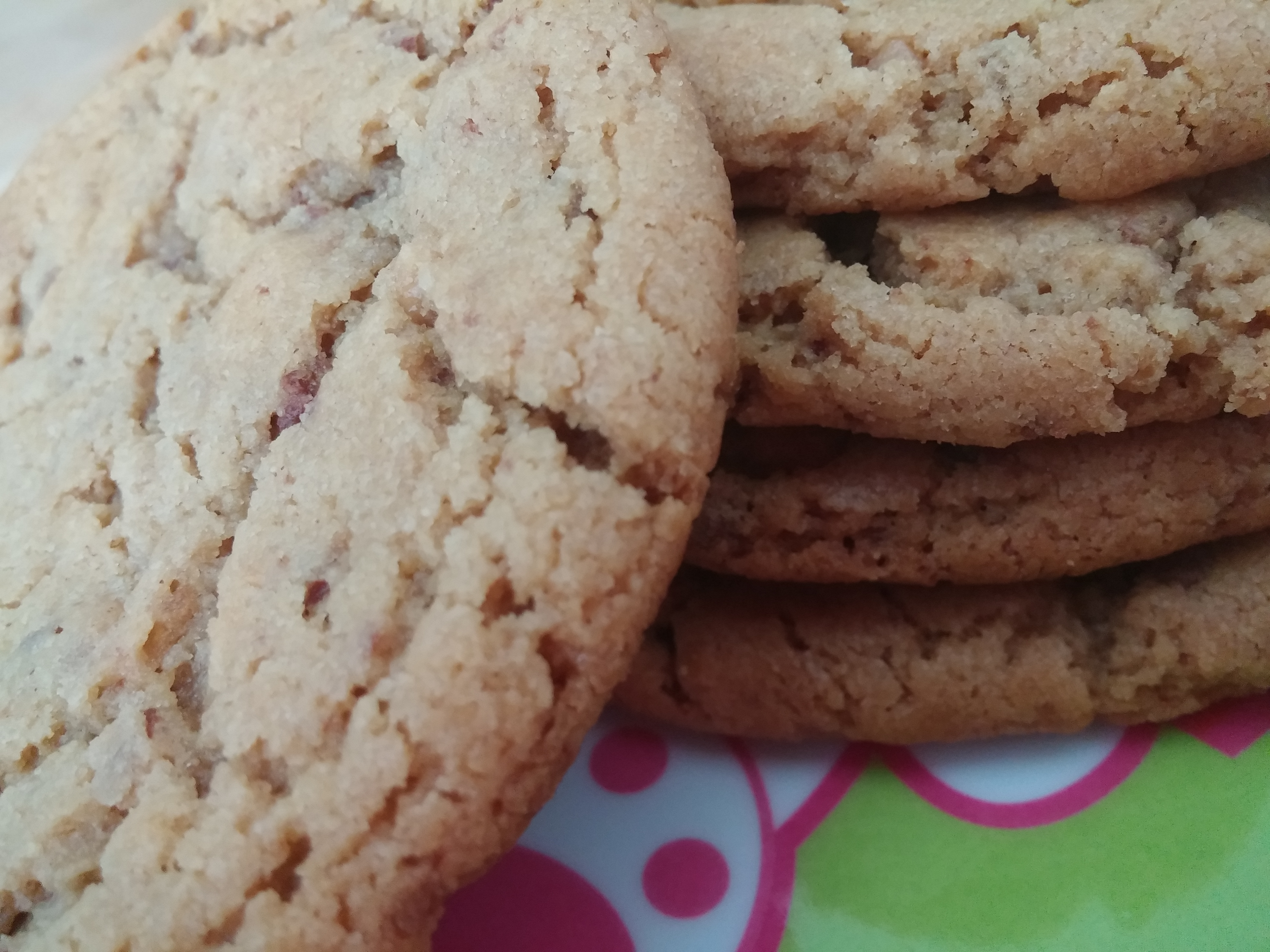 1. Approach the oven with a calm determination. That will let the oven know you mean business and of course, when it comes to cookies, you mean business. As you approach the oven, give it a reassuring pat. It will be a long journey and you'll need each other.
2. In a mixer or using your mighty arms, cream your butter, both sugars, vanilla, and peanut butter. Your peanut butter is the main ingredient in these cookies so it'll require VIP treatment. Before adding the peanut butter, tell it how important it is to not only you but to this recipe. Let it know you love it. Don't, not for a second, let it feel unappreciated. The peanut butter is now ready to be creamed with the rest of the ingredients. Cream away!
3. Once your cookie dough has gotten creamed, add the flour, baking soda, salt, and egg. Do not over mix. You just want the creamed mixture to take the form of a dough. As soon as it starts looking a little dry, add the milk. The milk will help the dough unify and make it pleasantly pretty. Remember pretty dough will make pretty cookies.
4. Now that the cookie dough is done, fold in the chocolate chips. In your lined cookie sheet, bake your cookies from 10-12 minutes. I made my cookies pretty big which means, it took about 12-14 minutes to bake. Keep an eye on these! They're temperamental.