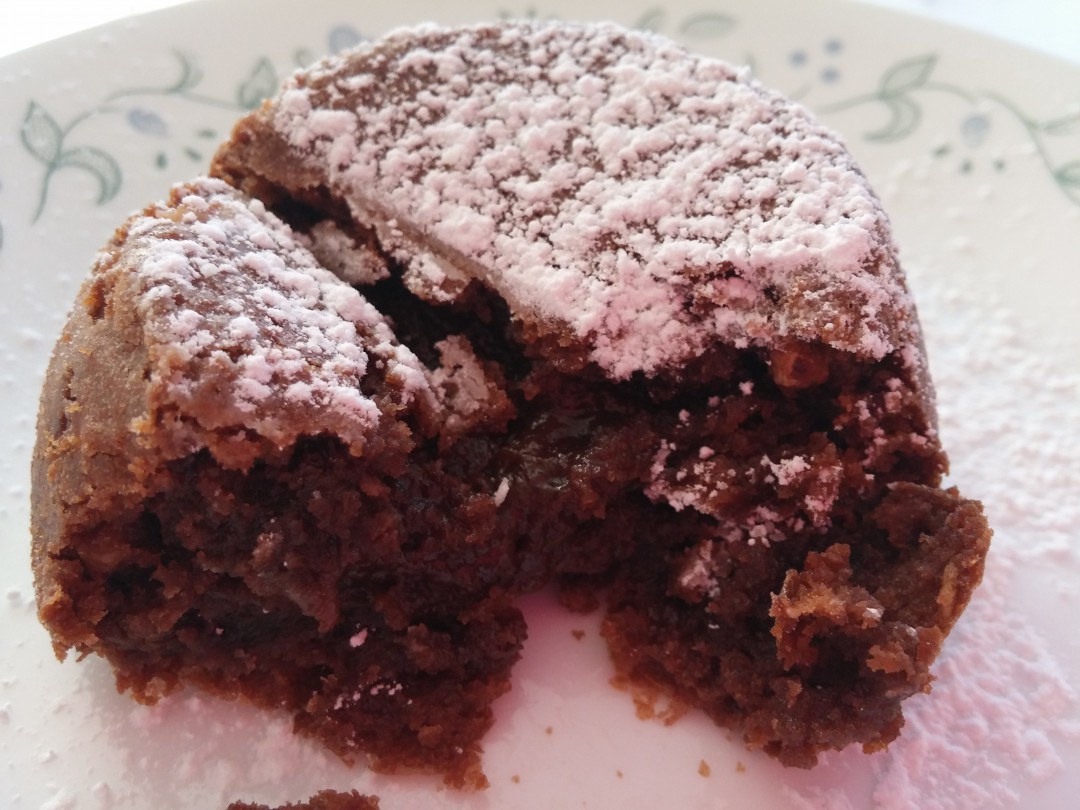 The baking gods have provided me with the inspiration I was desperately seeking. I have been twirling and throwing flour in the air in hopes it would appease the baking gods. I was starting to worry since I had not received an answer or even some sort of sign. I began to think that maybe my twirly wasn't adorable enough. Could I have possibly angered the gods with my inadequate flour throwing? The answer to my question was no. I had done well! I woke up this morning with a chocolatey vision.These hazelnut chocolate and Nutella lava cakes were my gift. If you're feeling extra chocolatey bake these babies and nom upon them.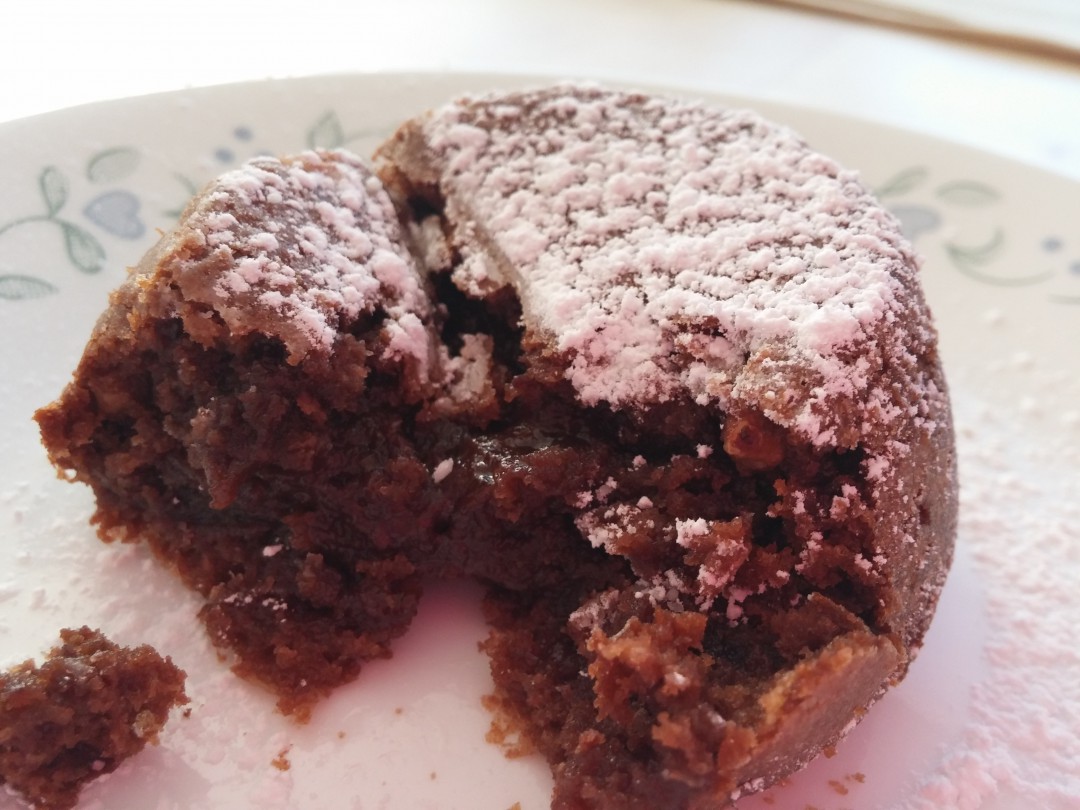 Ingredients:
3/4 C of Nutella
1/2 C of semi-sweet chocolate chips
8 tbs of butter
1/2 C of all-purpose flour and a bit more about 2 more tbs
3.5 oz of Hazelnut chocolate (about 3/4 a C)
3 large eggs
1 C of powdered sugar and 2 tbs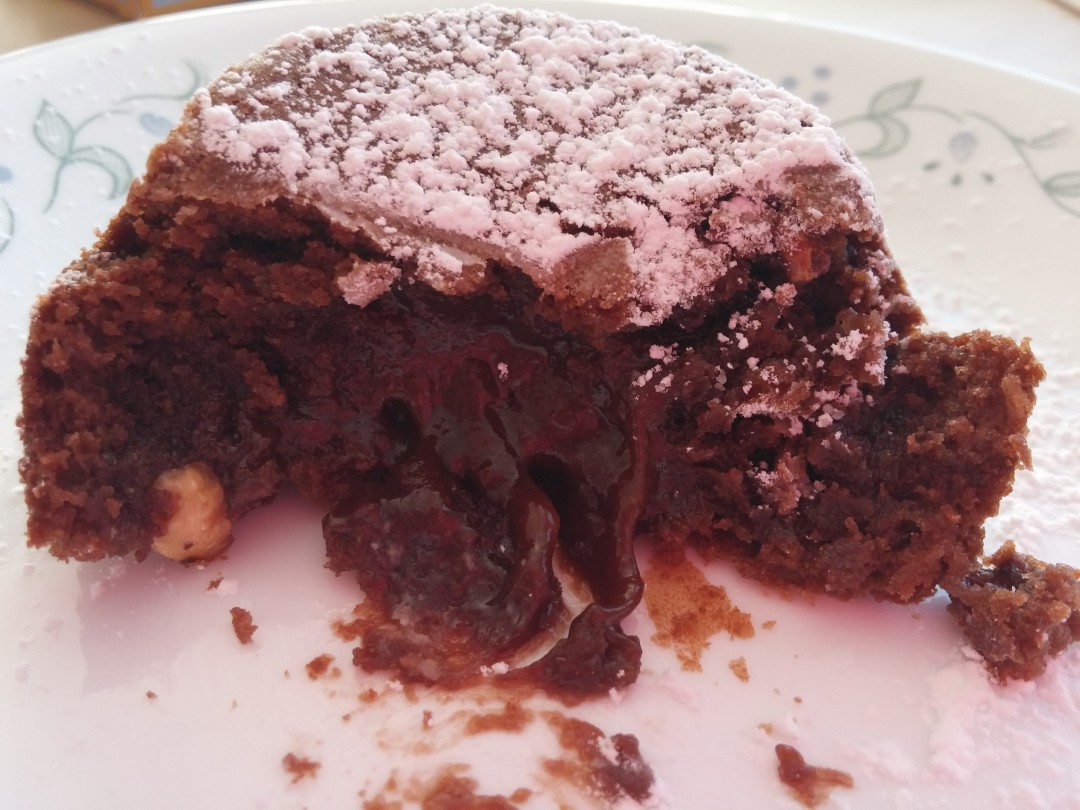 1. Preheat your oven to 375 degrees. The cakes will not accept another temperature. You are meant to please these cakes. They are fickle with they're gooey chocolatey goodness and demand the extra attention.
2. In a double boiler, melt the butter, chocolate chips, and nutella until they're completely melted. Do not leave any lumps or overheat the chocolate.
3. Once the chocolate is melted, whilst dancing in place, sift in the powdered sugar and flour into the chocolate. As you sift, sing a song about your hopes and dreams. Do make sure you sing about beautiful things. The singing, dancing, and sifting in place will make the cakes elated and fill them with air. This will allow the cakes to keep their gooey constitution.
4. Stir everything thing in while adding one egg at a time. Mix until the batter is the consistency of brownie batter. Do not call it brownie batter, though. They are different and as I said before, this cake mix is fragile. It will take whatever you say to heart.
5. In a prepared muffin or cupcake pan, add your mixture. I'd fill them a tiny bit over halfway through. Do not completely fill the cake pans. They will fall apart if made to fat. Bake the cakes from 15-18 minutes. It really depends in what pan you're using. Bigger pans will require a bit more time.