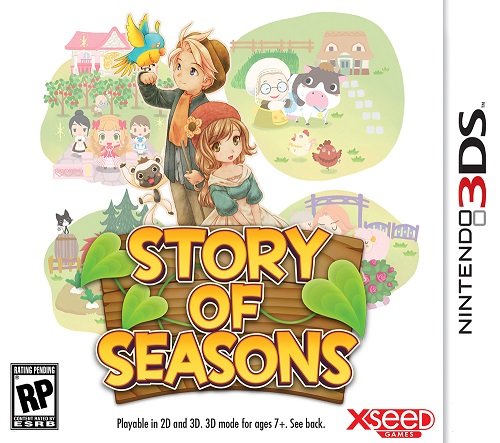 Everyone! Everyone! Story of Seasons will be unleashed in 3 days. I REPEAT, 3 DAYS! Are you ready? Have you prepared some food because you will have no time to be preparing food because your hands will be tied up harvesting, petting pets, farm animals, and possibly marriage candidates. 
I have waited over a year for this game. The Rune Factory series is one of my favorite series. I have every single game in the series. I mean, I even have the one for the Wii and the one for the Ps3. I have some intense passions for XSEED as a publisher because they cater to my audience. I appreciate you, XSEED (kisses!). Neverland is the developer so they get all the love snugs.
As soon as I get my grabby paws on my copy which should be delivered by the 31st, I'll be writing a review on it. I know that if you preordered off Amazon, they have a preorder bonus of a Angora rabbit plushy. Girls, guys, unicorn princesses… an angora rabbit PLUSHY! I can't. I have no words to express the amount of need I have for this plush. You can still preorder if you haven't. I really do suggest you preorder if you like playing JRPG's, harvesting games, or role playing games in general.
I'm willing to bet this game will exceed expectations (did you see what I did there?!)