Hello my beautiful baking bunnies! In honor of discounted Easter candies, these decadently delicious cookies were created. I was inspired by hunger. There was nothing glamorous or magical about this inspiration. I was just plain ol' hungry.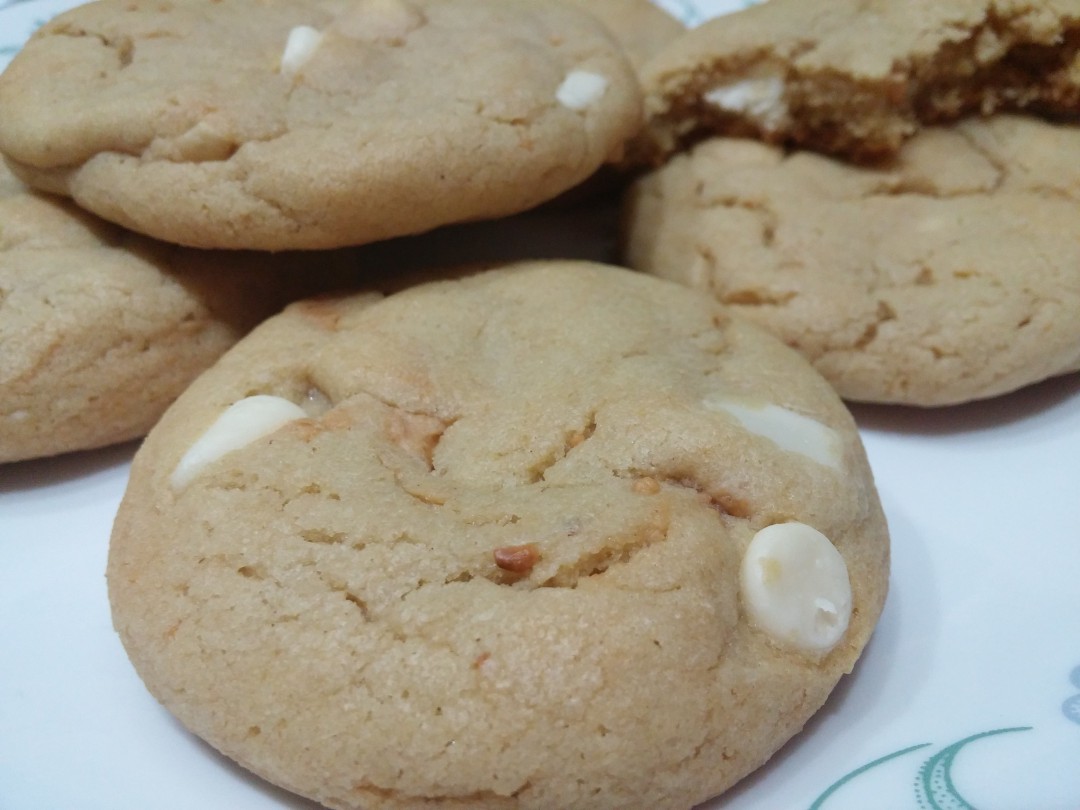 Ingredients:
2 1/3 C all purpose flour
1 1/2  stick of butter
2 tbs of milk
2 large eggs
2 tsp baking soda
1 C of white sugar
1/3 C of brown sugar
1 1/2 tsp of vanilla
I used 3 chopped Reese's white chocolate Easter eggs I'm guessing these would be about 3-4 normal sized cups
1/2 C of white chocolate chips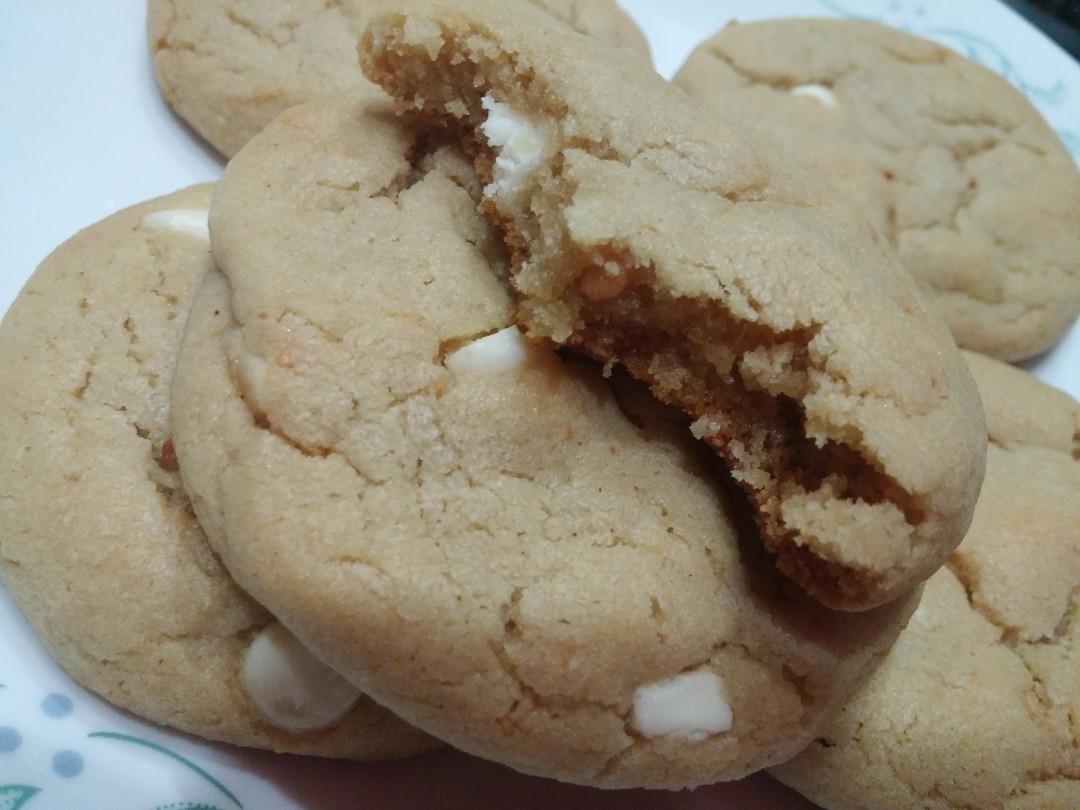 1. As a bunny, and only with bunny-like feelings, approach your oven and preheat it to 350 degrees. I know what you're thinking, "how would a bunny know how to operate an oven?". Well, that's a very good question, you. Bunnies are very smart and I am sure they operate bunny ovens all the time. You don't know what bunnies do in their free time. They could have bunny ovens in their bunny homes!
2. Once you have bunnied your way into a warm oven, you need to bounce your way into finding a large bowl. Or not… you can choose to bounce or not. It's your choice. I would like to remind you that these are, in fact, Easter candy cookies, and they do benefit from bunny-like behavior. The bunnier the behavior the more delicious cookie. If you do not want to bounce, I'd suggest nose wiggles. After you've retrieved the large bowl, cream the butter, peanut butter, vanilla, and sugars together until fluffy soft.
3. To your fluffy, soft, buttery concoction you'll want to add the dry ingredients and then the eastery eggs. These eggs did not get to be chicks. I suggest you give each egg a kiss and thank it for its sacrifice. Thanks to them we will have delicious cookies. Mix the dough until it takes the form of cookie dough and no more! You do not want to overmix this dough. The worst cookies are the ones that were overmixed and made hard and unhappy.
4. The mixture is good and ready for the sweets now. Be very gentle when adding the Reese's bits in since they're probably already very soft.
5. You are now ready to bake these cookies. In a prepared cookie sheet, bake these cookies for 8-12 minutes or until golden.