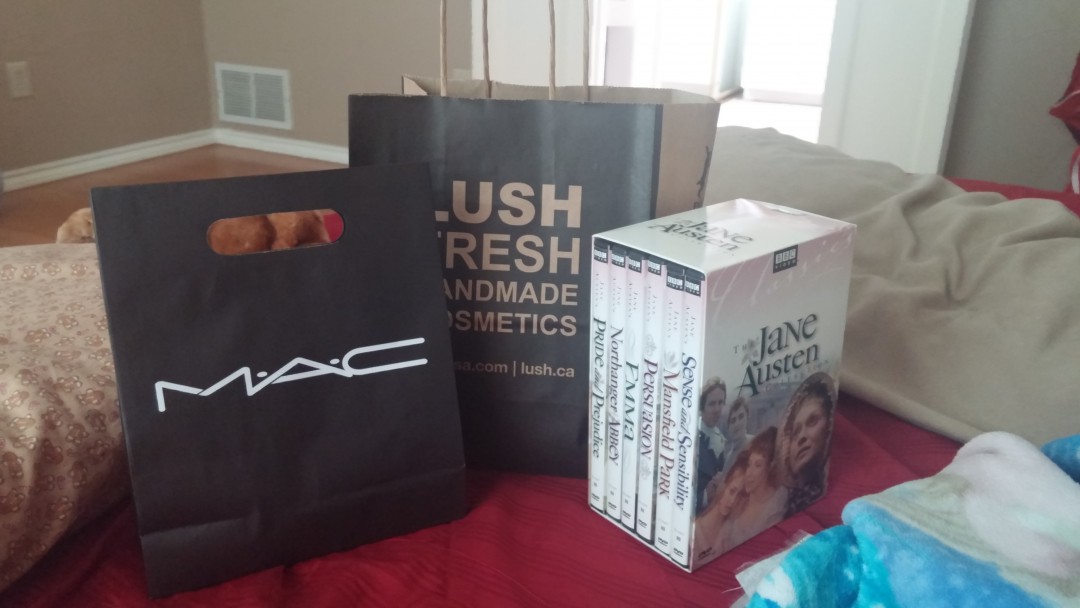 Today was Damian's and I treat day. We don't tend to have many but every couple of weeks we throw caution to the wind and unwind, we go someplace nice, and maybe splurge on a few bits. We aren't huge spendthrifts so everything we purchase we'll use but sometimes we buy something a little special. Usually, I feel badly when I splurge. I always ask myself "Is there something else I would want with this money?" and promptly convince myself there is and do not purchase the item. I don't think this type of behavior is wrong, however, there are moments when getting yourself something nice is more than welcome.
Did you know?
You don't need to feel guilty about treating yourself. There's nothing wrong with it. I, in particular, love purchasing products from local shops. I love handmade products!  I have some friends who sell handmade goods so when I have some spare cash. I always try to purchase items from them. I've also recently discovered the art of thrifting and antiquing. I find both types of shopping very interesting. I am captivated by the stories behind these items. An older used item has some character to it. It has a story to tell. And there's something about repurposing an item that I find incredibly rewarding.
Treating yourself doesn't always mean heading to the mall. You can always just take time out to relax and stay in, read a book, watch a movie, or even play video games. You don't need to spend money to feel spoiled.