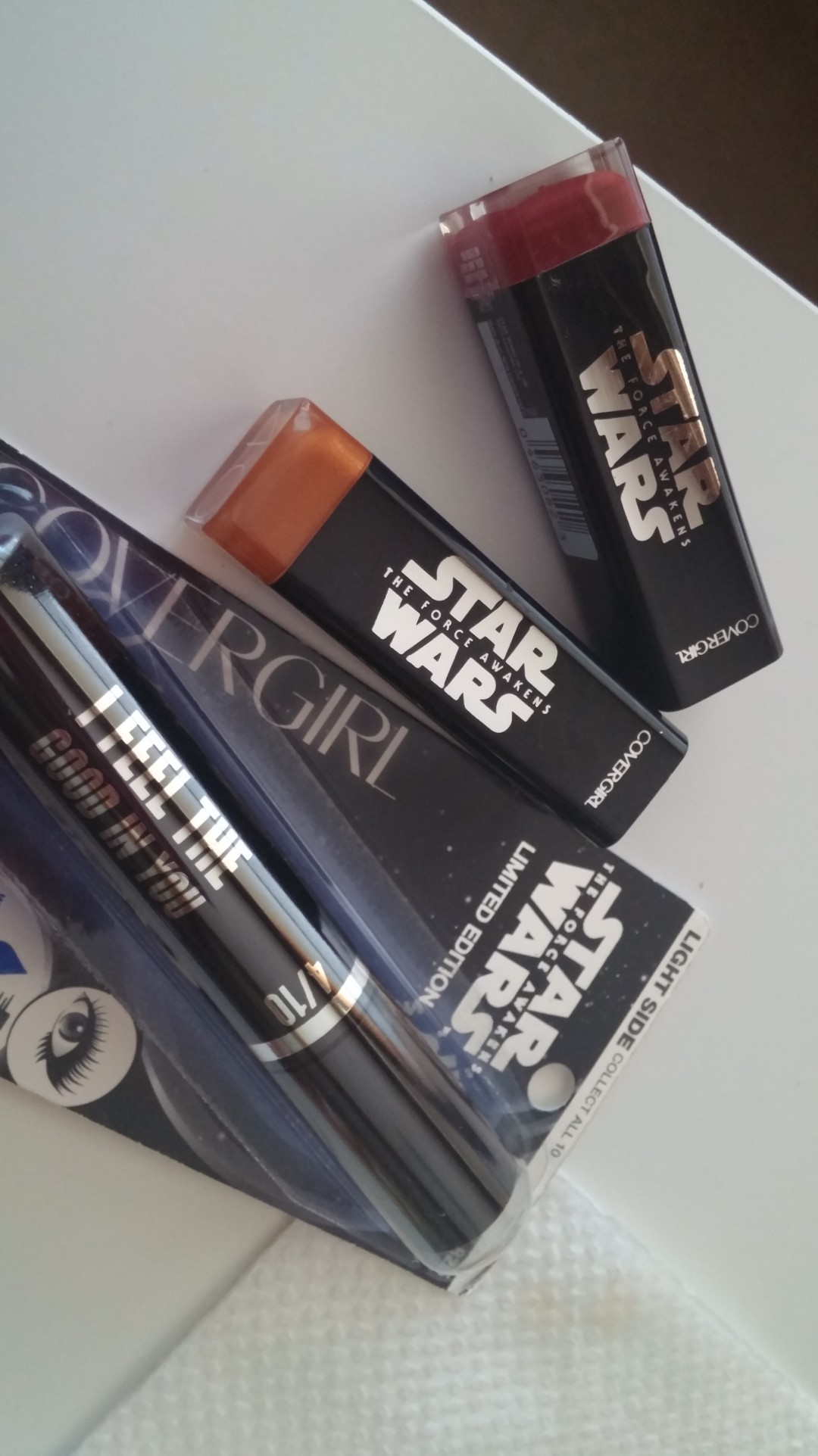 Hey y'all! Today was a fantastic day and I'll tell you why. First things first, I had pizza today. A day becomes significantly better once pizza is had. Pizza is the most magical food on the planet. You don't have to agree with me but if you don't, you're wrong. The second reason I'm so happy is because my makeup was delivered todaaaay! I ordered three products from CoverGirl's limited edition Star Wars The Force Awakens line. AND I LOVE THEM SO MUUUUCH! I found these online through drugstore.com.  If you're interested in getting your grabby hands all up on these force-filled items.
I bought items from both the light and the dark side. The red which is Red 30 and probably named something angry, I'm not entirely sure. Maybe, rage? Bloodlust? NOOOOO!? It's this GORGEOUS sparkly deep red. It's nothing like the reds I already own which if you know me, are quite a few.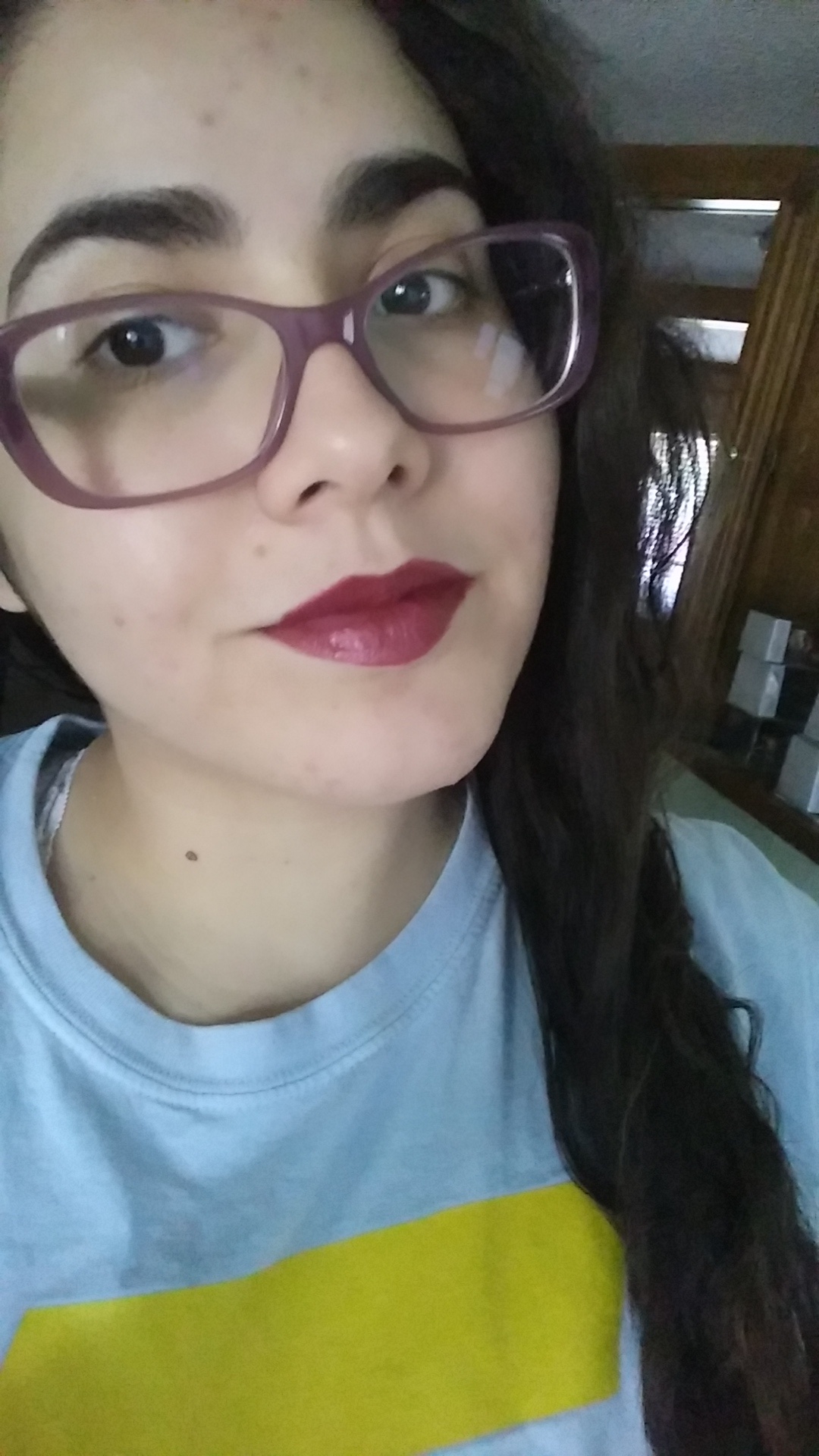 The Gold 40 one is, I think, named Droid. If not, it's super sparkle sparkle magic gold full of the power of the light side. I was on the fence about this shade because it's gold… BUT I was wrong and it is gorgeous. It looks stunning as is or could be combined with the red for a super festive fall lip full of fall magic and a mix of light side dark side babies.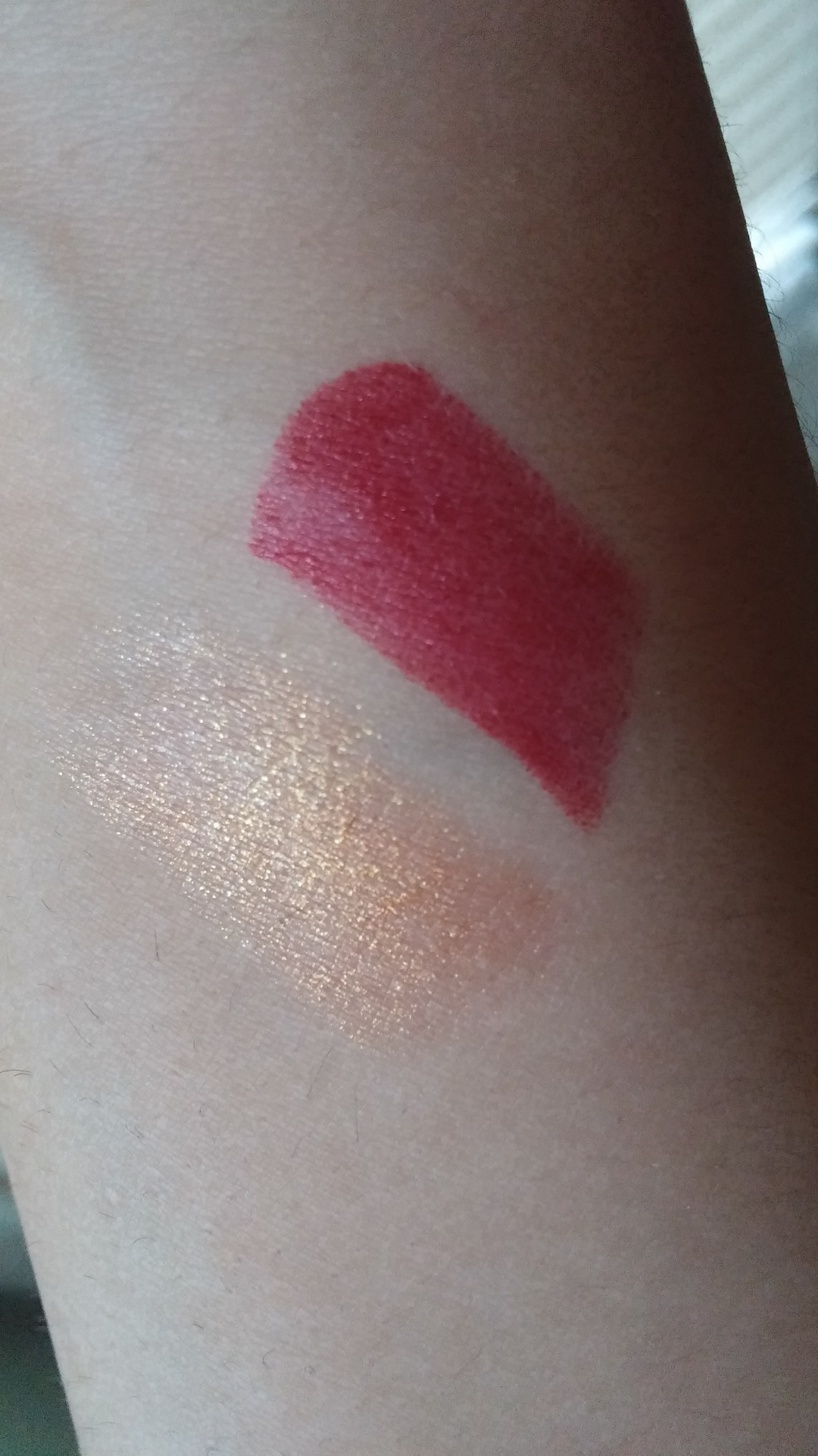 The mascara I bought was the light side one in "very black" and waterproof. Each mascara comes with a different little quote. You can collect all 10 quotes if you're feeling extra spendy. I wasn't! It does have the SuperSizer written on it which I think means it's just the SuperSizer product inside a different tube. I tend to lean more towards all that is good so my eyelashes must be prepared to tackle all the sweat and tears.
All in all, these products are adorable. Who says you can't be a geek and look incredible?