As many of you may know, I have been not-so-patiently waiting for the new smaller 3DS to finally get released to the US. WELL, IT'S FINALLY HEEEERE! Last night, I went to our local Game Stop and got my new 3DS. They were having a midnight release of another game but the manager was so incredibly awesome when Damian called, he was like "Yeah, come over and get your 3DS!". I was the only person there for Animal Crossing (me and Damian, of course). I have no regrets! Here's my pretty awesome new 3DS haul.
First things first, these are the pre-3Ds purchases. As soon as I preordered it, Damian said "Go pick out a faceplate and a charging doc". He knew I'd been waiting for a while for this new one to be released and was just the sweetest about it. I bought these two products off of Play Asia. I know Nintedo of North America just got the faceplates in so you can also get the Kirby (USD $14.99) one off there. The charging doc was on sale for 9.99 when I bought it off of Play Asia so that was kind of a steal (it's currently 11.99).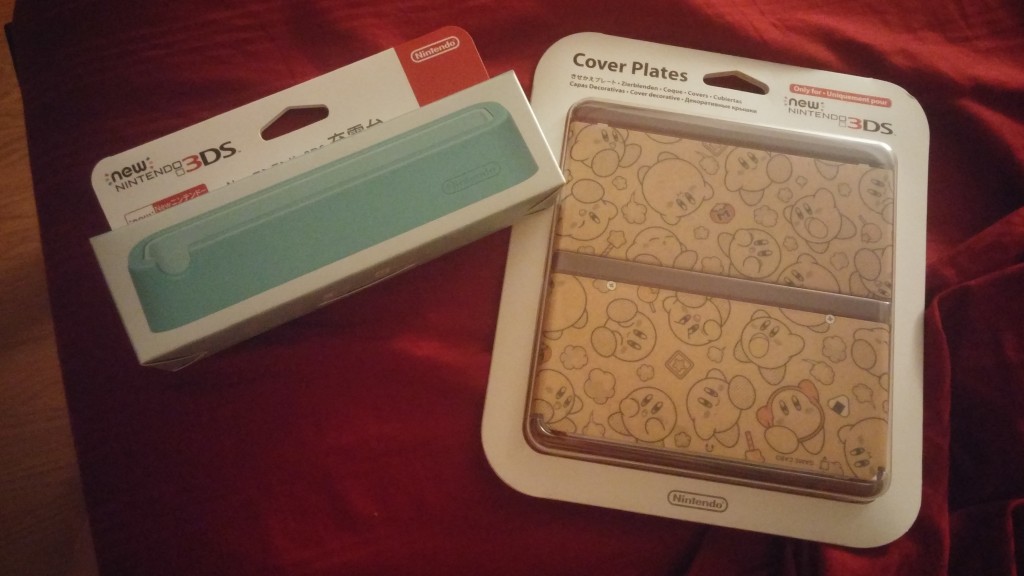 Last night was pretty great. The Game Stop was full of sport video game playing fans. I didn't have to make a line or anything. My receipt was finalized and I got to go home with these lovely bits.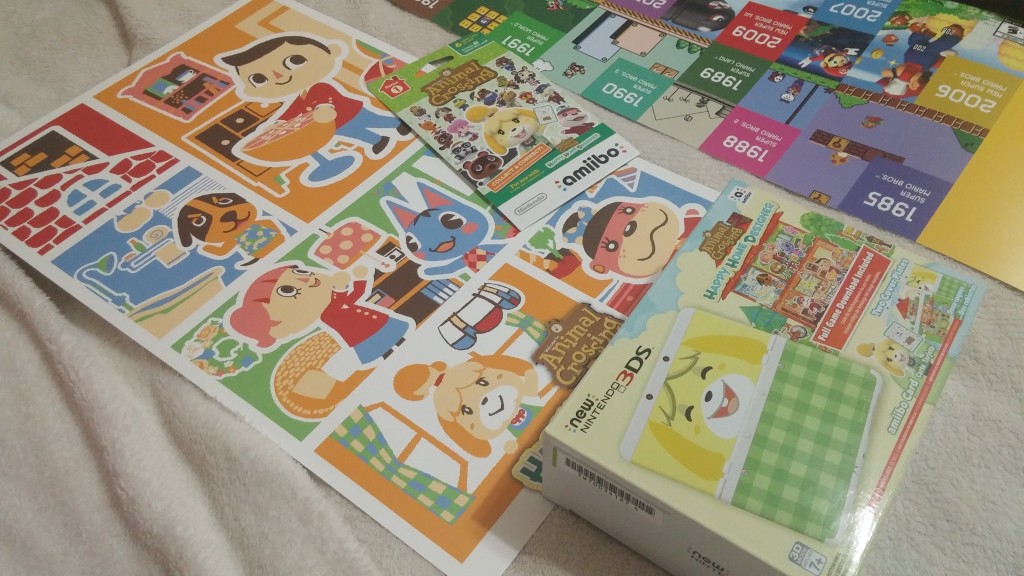 The manager gave me the Animal Crossing poster too! I knew it was exclusive to preordering Happy Home Designer at Game Stop but didn't know if you could get it with the 3Ds as well. He even threw in another poster of Super Mario Maker which is too cute and shows a timeline of Mario games. I'm not all about Game Stop but this manager was amazing. He even let me see the box before I could actually buy it. ;___; I was very happy and appreciative towards him. And let me know they had the amiibo cards in stock and if I wanted to take one home. I did want to take one home. So, I did.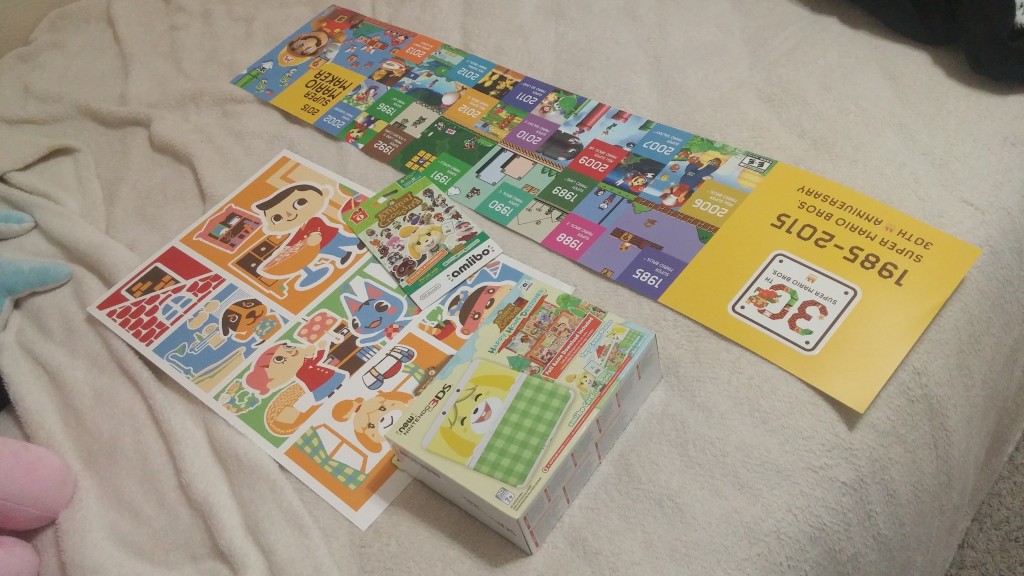 Here's a gallery of all the stuff that's included in the bundle! I'm in awe at how detailed everything is. I was surprised that the box that held the 3ds even had little designs and everything. Nintendo really went all out while designing this thing. I am absolutely over the moon. If you didn't manage to grab your pre-order through Game Stop, Amazon still has these in stock. You won't get the poster but that isn't a huge deal breaker. If you're a Animal Crossing fan or are just on the fence on whether or not this new 3DS is worth it, DON'T BE. I love mine. I'm sure you will love yours too. If you don't, then I'm sorry that you and I have differing tastes but this bundle is OFF THE HOOK.
ALSO, before I forget. These new 3DS systems don't come with their own chargers. You have to either keep the old one you had before or buy a new one. I had my old one so it wasn't a big deal. I just wanted to let y'all know, though. I'm off to design my friend's houses now! <3