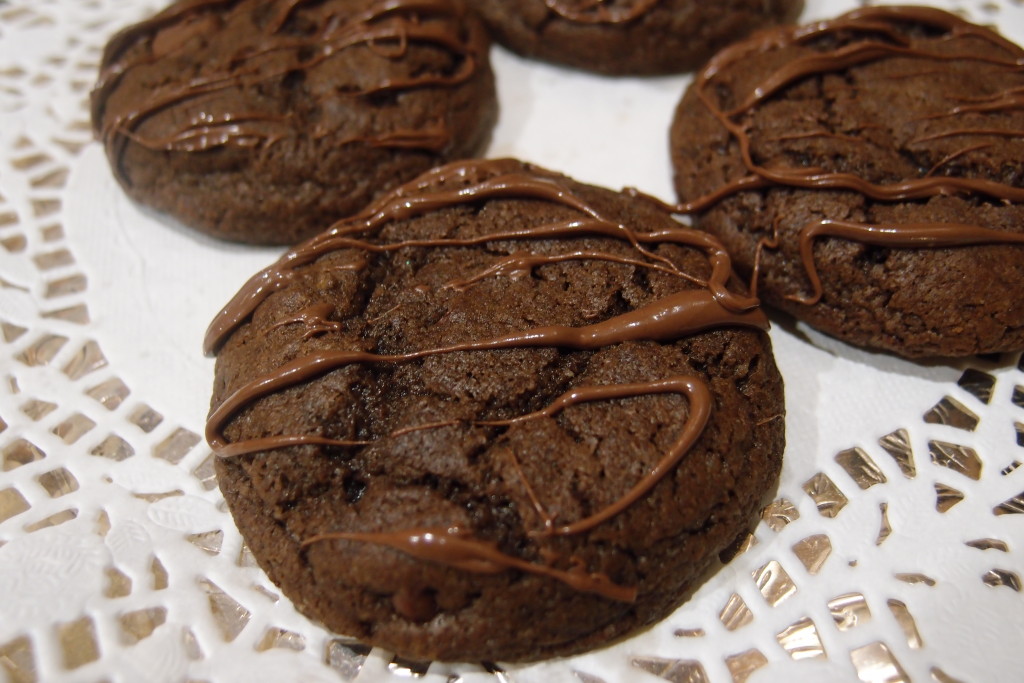 It's been raining non-stop here in Dallas. I'm really not complaining. It's been too long since it last rained and fall is pretty much taking forever in arriving so this rain is more than welcome. My in-laws are also here for a visit and that's been a whirlwind of fun. Yesterday, however, was so rainy and comfy that it inspired me to bake these delicious cookies. My friend Lisa also said "Chocolate" when I asked her what she thought I should bake. If you think about it, what's cozier than chocolate when it's cold outside? Nothing. Chocolate everything and fleece blankets all around we're about to get our bake on!
Ingredients
1/4 and 1 tbs C of cocoa powder (not unsweetened)
1 1/2 sticks of butter
1 C of sugar
1/3 C of light brown sugar
2 large eggs
2 C of all-purpose flour
1 tsp of vanilla extract
1/2 a tbs of baking powder
1/4 tsp of salt
1/2 c of semi-sweet chocolate chips
1/4 c and  a bit more of milk chocolate chips
Nutella and drizzle that beauty on those cookies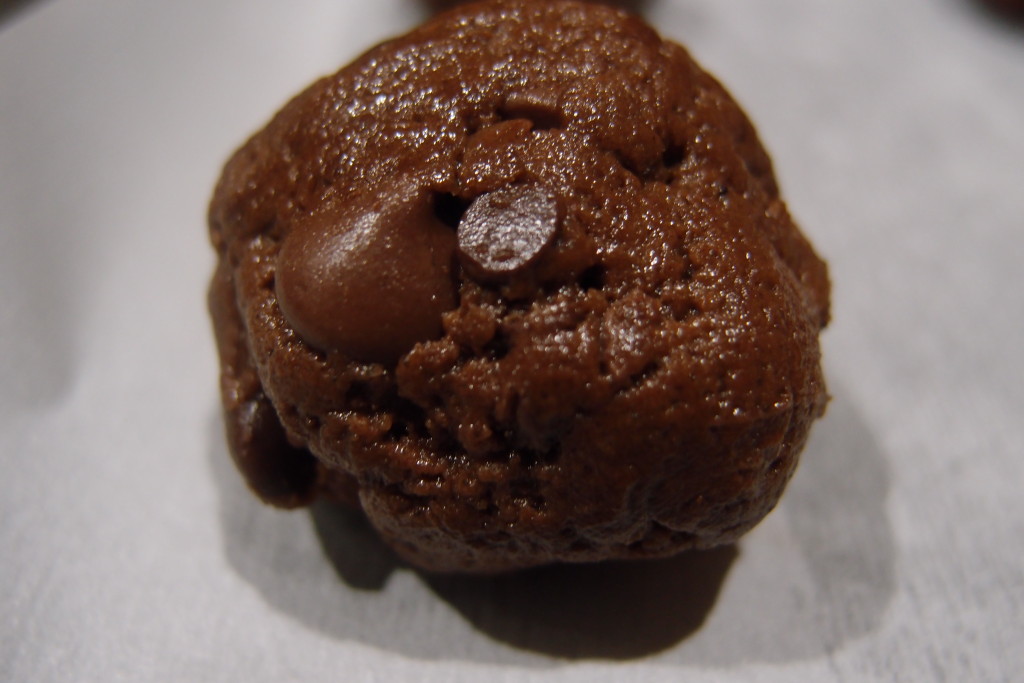 Light your fall candle and do a fall flailing dance. Tell fall you appreciate the rain and will continue with your fall rain cozy snuggly chocolate ritual by preheating the oven to 350 degrees.
Prepare your couch, dog, cat, and place of cozy comfort with fleece blankets, festive socks, fuzzy sleepers, and an array of comfy activities like reading, movie watching, or 3DS playing (specifically, Animal Crossing playing because aaaaah yeeeeeah got to design those houses). Once the area is prepared for the fall rain cozy snuggly chocolate ritual, you may commence by creaming the sugars, butter, vanilla, and cocoa powder until beautifully fluffy.
As soon as the creams are fluffified, you might experience an extreme urge to nap. FIGHT THIS URGE! It is not the time or place for naps. Naps will come once the cookies are done and safe inside your tummy. As you fight this urge, add the flour, baking soda, eggs, and salt to the the fluffy mixture. Mix until the mixture becomes a beautifully chocolatey cookie dough.
You've made it this far without falling asleep or angering the fall rain gods, good. You've done well. Unfortunately, now is not the time to rest easy. The chocolate chips are an essential part of this recipe and must be folded into the batter. I've always been an advocate for add as many chips as you want. My sister Ruthy likes more chocolate than cookie in her cookies so if you're like her, add away! You must, and I mean absolutely must, mix in those chocolate chip morsels whilst thinking cozy thoughts. Think of snuggling kittens and rolling on your comfy bed. You think baths are comfy? Picture yourself in a bath accompanied by only silence and a plate of these cookies. You can do this.
In a lined baking sheet, prepare your cookies in the sizes that you prefer, I used a tablespoon as a measure and plopped the chocolate cookies down. Bake for 8-10 minutes.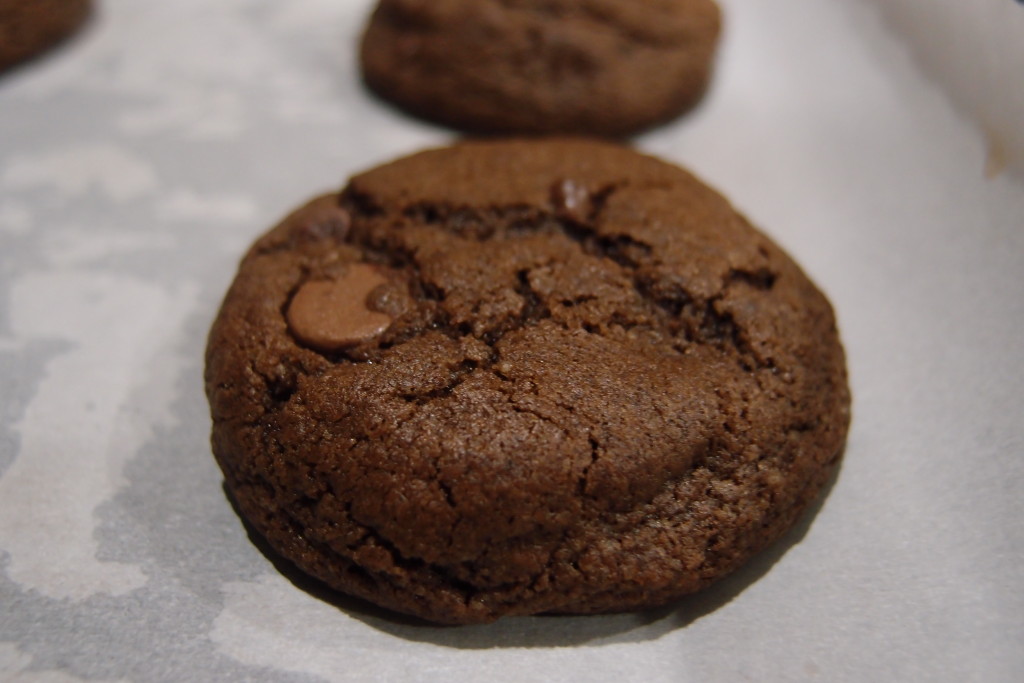 Prepare that nutella for drizzling as soon as those cookies come out of the oven! Don't be shy. Go bananas with the nutella!