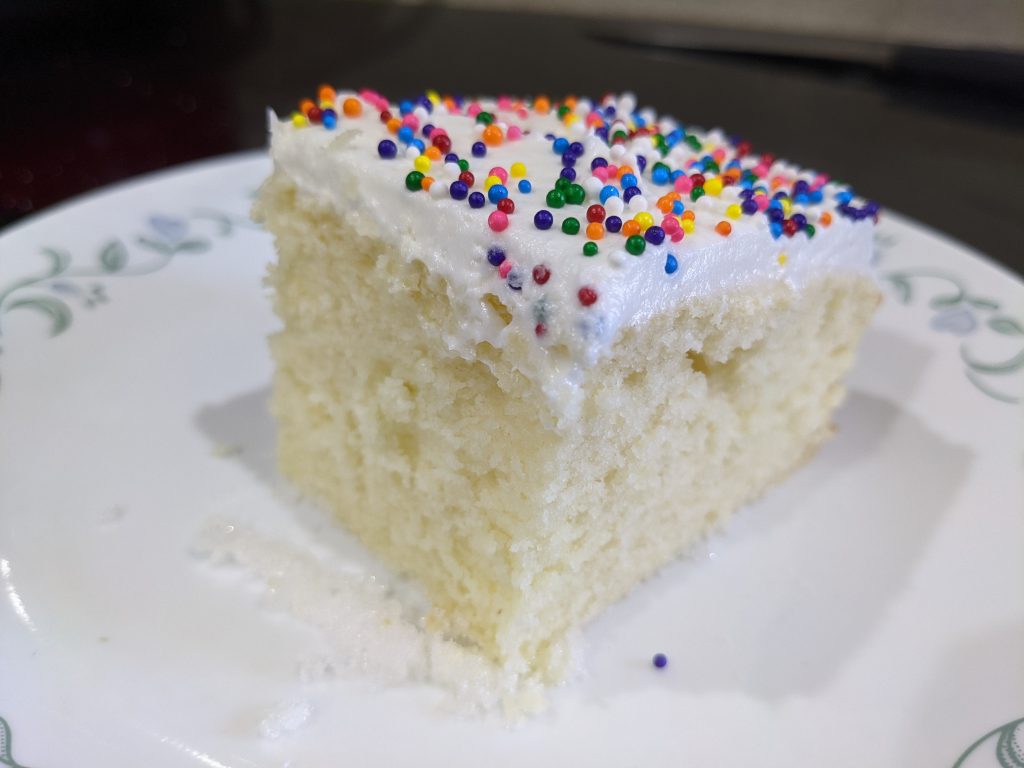 This vanilla cake with festive sprinkles is absolutely one of my favorite cakes of all time. I've met a lot of cakes in my long cake-filled life (I'm partial to chocolate because, hey, it's chocolate). However, this cake specifically is just something else. It literally translates to "Bride's Cake", and a lot of people call it or think it's a literal "Wedding Cake". Bizcocho de novia is actually closer to a birthday cake. Unlike a wedding cake, this won't have as many eggs or the almond flavoring. Instead, bizcocho de novia has a unique frosting and the sponge is fluffier and crumbly.
This cake is sold in practically EVERY Puerto Rican bakery on the island. They all have different recipes, but this recipe is modeled after my favorite version which can be found in Aguadilla, PR.
Bizcocho de novia is basically a yellow birthday cake with a variant wedding cake frosting that's just a little looser, and the bottom of the cake is ALWAYS COVERED IN SUGAR.
HERE WE GO!
Ingredients:
3 3/4 of C of cake flour
1 THICC TBS of baking powder
1 1/2 C of sugar (granulated white sugar)
1 1/2 C of buttermilk (I made my own with whole milk)
3 large eggs
2 tsp of GOOD vanilla extract
1 stick of salted butter or 1/2 C of salted butter
1/2 of vegetable oil (I used canola)
1/2 tsp of salt
Little round sprinkles
Frosting:
1/4 C of heavy whipping cream
4 C of powdered sugar
1 C of Crisco
1 tsp of vanilla extract
We all know that the first thing you're going to want to do is PRE HEAT YOUR OVEN TO 350 Degrees.
Cool, once that oven is preheating you're going to prepare your molds by lining the bottom with parchment paper. This is super important because this cake is VERY FLUFFY. You're going to want to use parchment paper. Set those aside because now we're about to get to making this cake.
Go grab your room temperature butter and sugar, and beat those together (preferably in a stand mixer) until the butter isn't lumpy and the sugar doesn't seem to have a lot of grit. Then gradually add the vegetable oil. You're going to want the mixture to look emulsified. It'll look light and fluffy.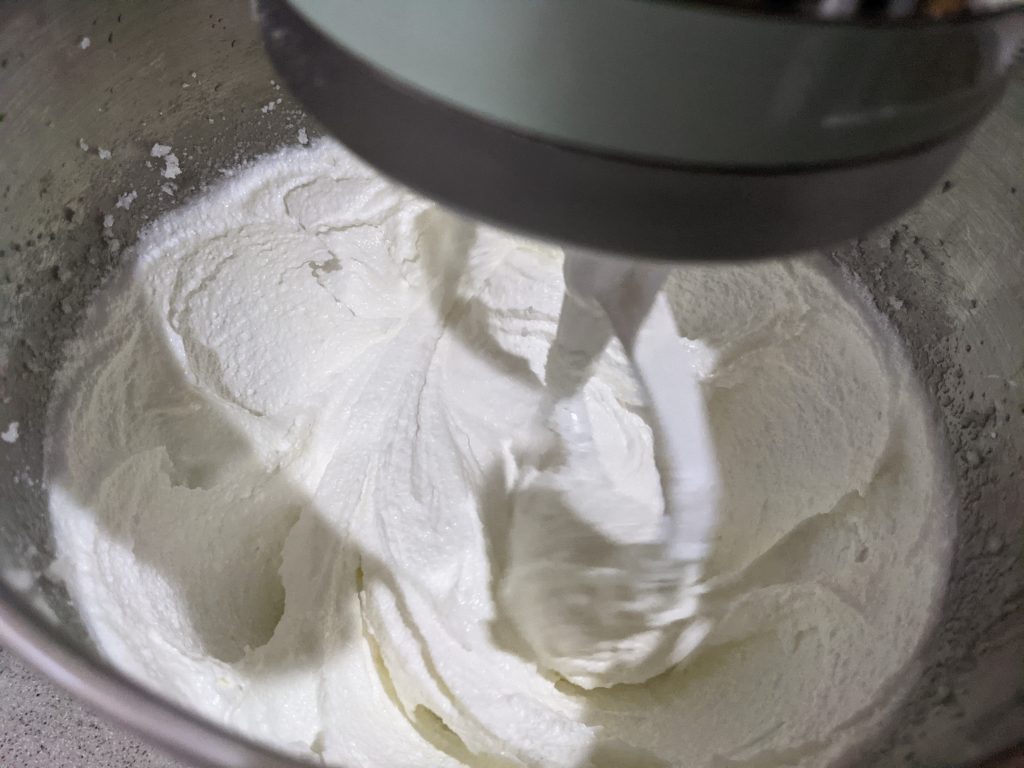 While your fats and sugars concoct, you're going to want to sift your flour, baking powder, and salt together.
By now, your fat concoction should be done, making it the time to add the liquids. I added the buttermilk first and then the vanilla; mix those in for a bit. Add the eggs, mix them in, and then add your dry ingredients. Mix until the cake batter is smooth and homogeneous. Then, to finish it off, fold the mixture in by hand.
Fill your molds as seen HERE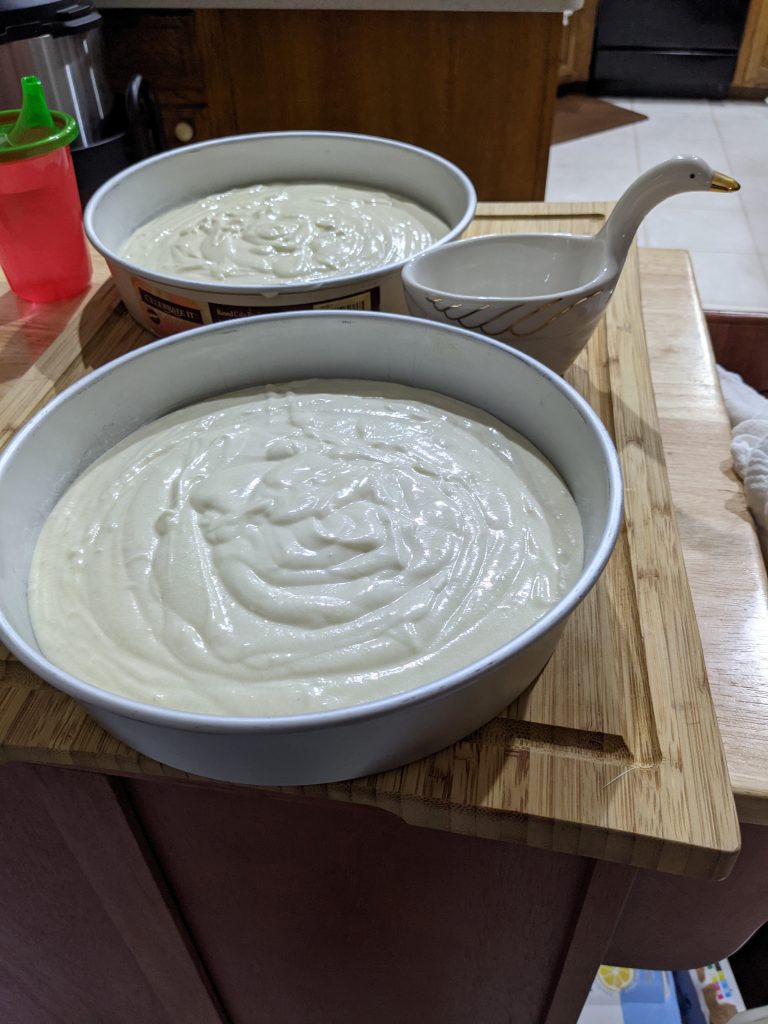 As the cakes bake, you'll want to prepare the "Cooling and Sugaring areas". Cooling areas depend on what you have. I have a cooling rack so that's what these will be placed on. The bottom of these cakes are coated in a thin layer of sugar. I used a cookie sheet and added a thin layer of granulated sugar (enough to coat the bottom but not piled high) then I plopped the cake bottom side first into the sugar.
Bake for 30-33 minutes. Do NOT over-bake. This cake will be HELLA dry if you do. If the center looks a little wet by the 29 min mark, stab the cake through the heart to check, but if you see a jiggle THE CAKE IS NOT READY. Do not stab. No jiggles should be jigged in order to check for the cake's doneness.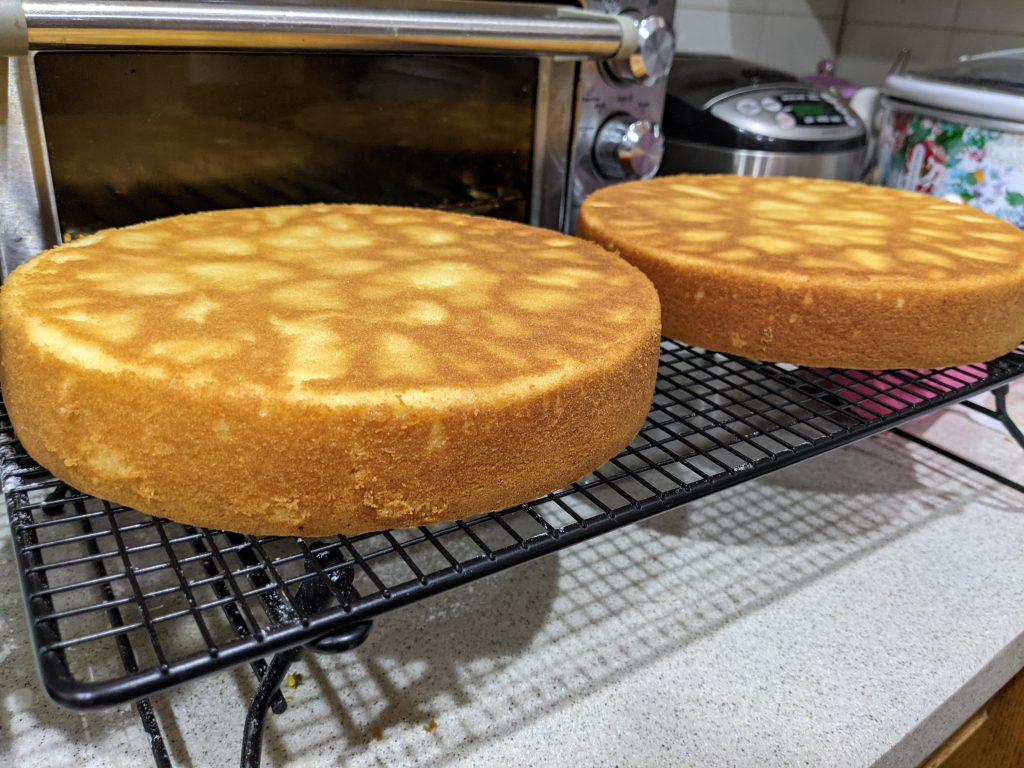 On to the frosting! You're going to take your Crisco and vanilla and mix those together while gradually adding the cups of powdered sugar. Once you notice the frosting is beginning to look a little on the thicker side you're going to want to add the heavy whipping cream. Mix until it's nice and creamy.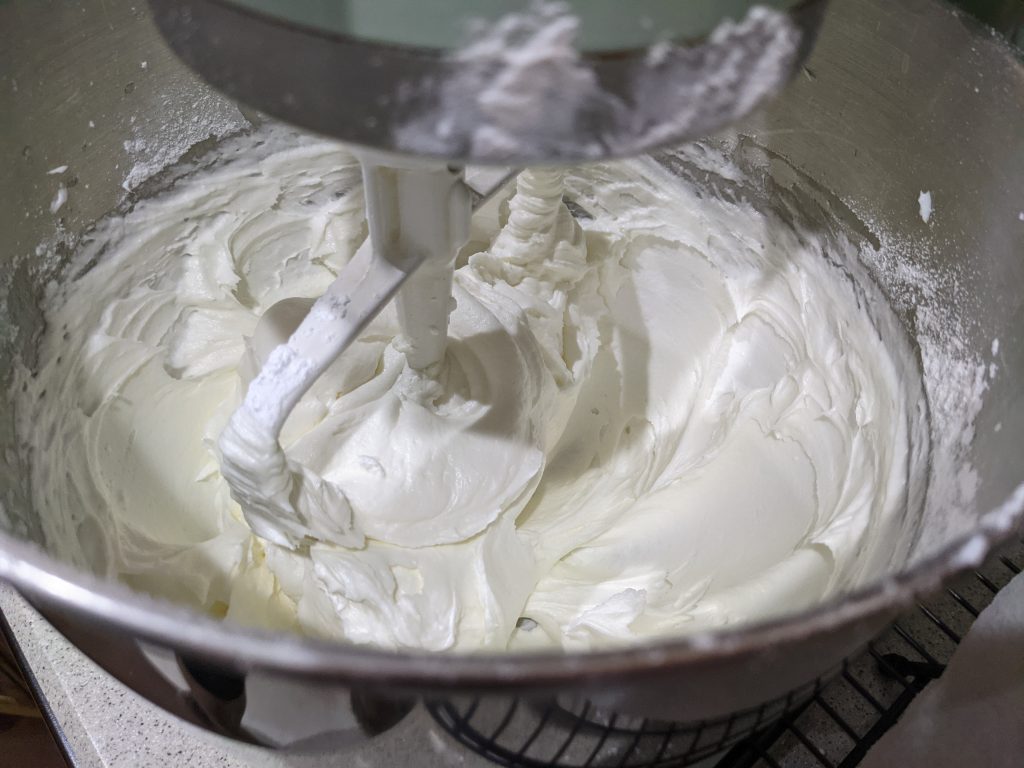 It's time to frost and sprinkle these cakes! This is how I did it which is HELLA SLOPPY (I would say rustic) but I have zero regrets. You know when you literally dance in front of your cakes as they cool in hopes that they cool faster? No? Yes? Yes. Because I did. It didn't help anyone and only made my desire for this cake grow.