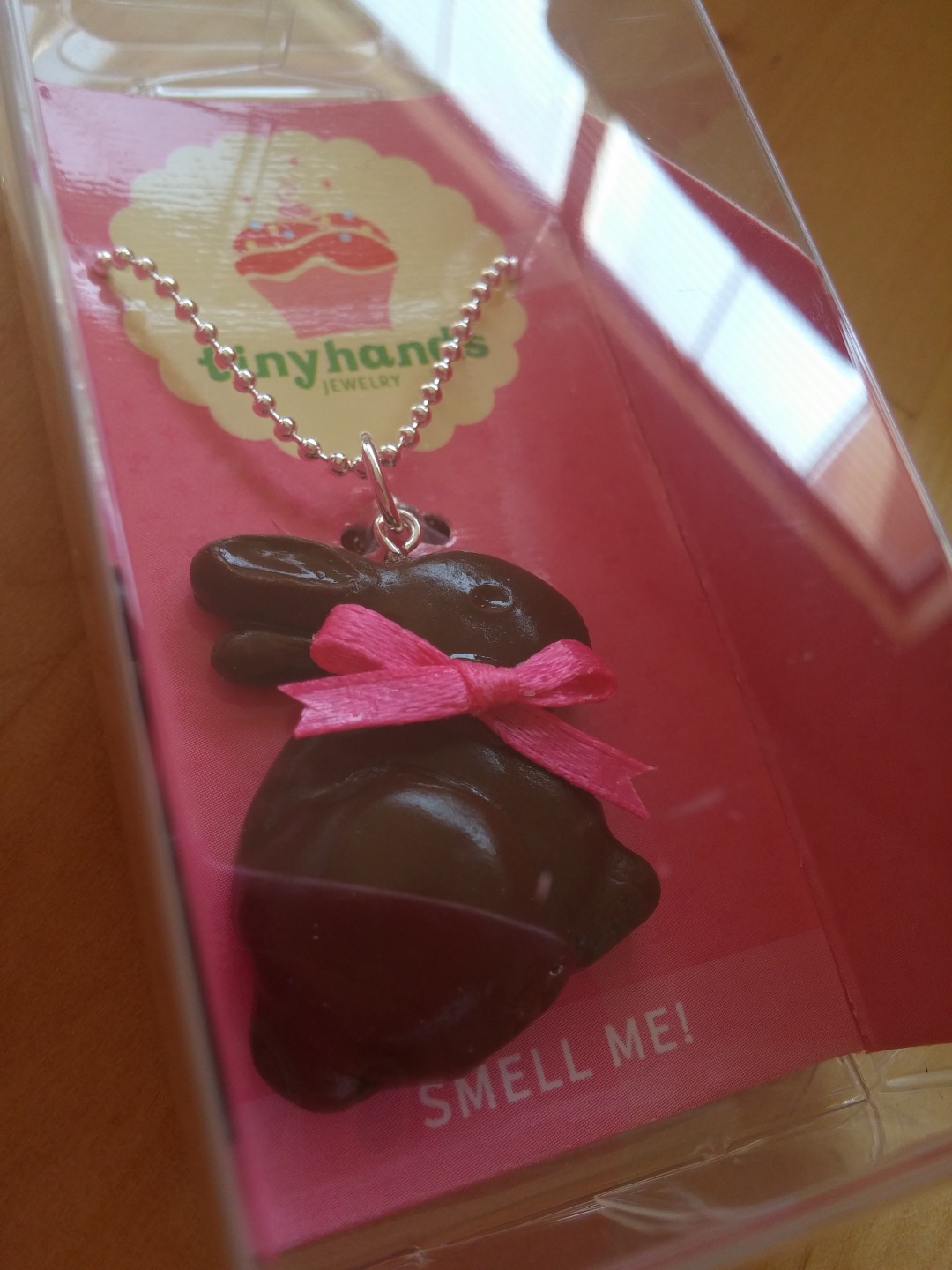 Hello my fellow bloggers, readers, people, aliens, fellow unicorns, or whatever you associate yourself as,
I'm here to tell you about this fantabulous business known as Tiny Hands and their incredibly unique necklace of the month subscription service. If you love food, cute, delicious, and quirky things, you'll absolutely love these products. Mei Pak is the owner and creator of Tiny Hands which is a local business in Minneapolis, United States that's right these products are handmade in the U S OF A! If you've been one of my readers for a while, you'll know how strongly I feel about supporting local crafters and small business owners in general.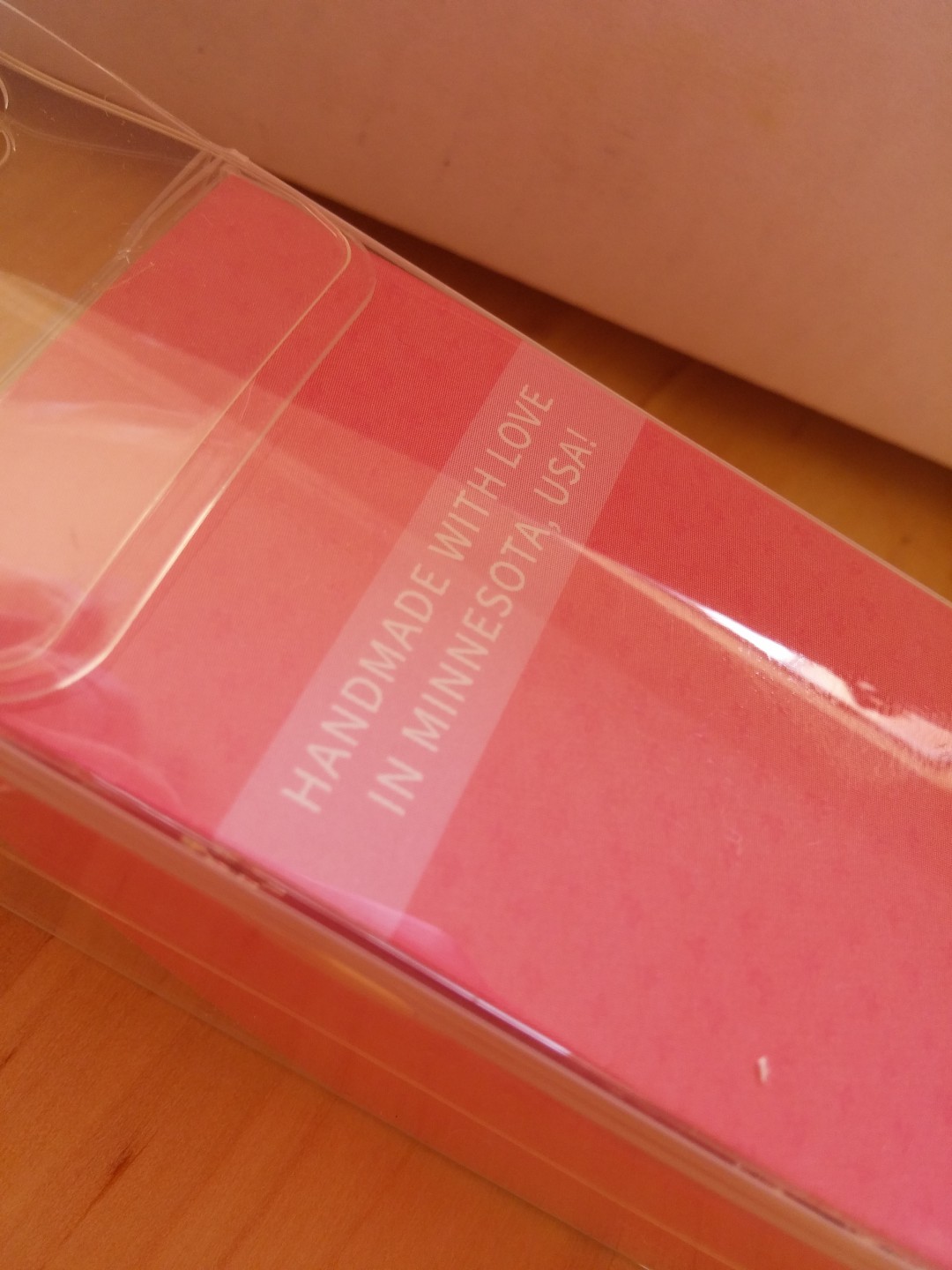 Tiny Hands is ran by a small team of individuals, however, Mei Pak is the designer and owner. Her items can be found online and in some stores. These items range from necklaces, bracelets, earrings, to custom pieces. What I found to be absolutely enticing was the fact that you can get these items scented. YES! You can have that chocolate chip cookie charm smell like an actual chocolate chip cookie! Tiny Hands can do that for you! They can make you that adorable necklace and make it smell delicious for you! I was sold! If you aren't interested in scented items but you would like some delicious accessories, you don't have to get them scented. She offers both alternatives.
I've ordered online and I'm also subscribed to the necklace of the month club. They're shipping is quick. They offer tracking and they're packaging is so stinkin' cute.  Remember, these are handmade items which means they may seem to cost a bit more than what you pay for jewelry at Forever 21 or Claire's but they're worth it. They're unique pieces. I swear as a girl who loves cute and baking it's like the ultimate treat. There are deadlines in order to subscribe to the necklace of the month club. If subscribed, you will receive 6 unique necklaces total and will be charged every 2 months. It costs $25 necklace plus $4 dollars shipping if you live in the United States.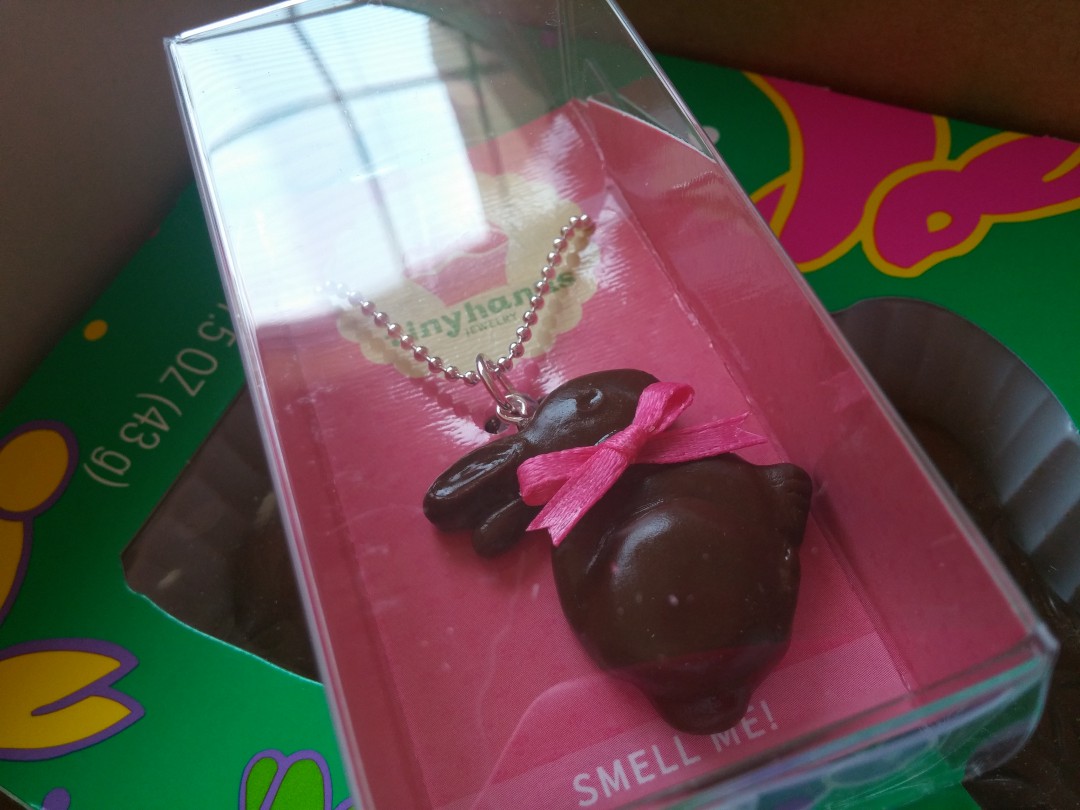 This is my very first necklace of the month box… Everyone, it's a friggin' chocolate bunny! It smells like chocolate! IT SMELLS LIKE CHOCOLATE! Permission to explode, everyone. Too late! I'm so exploding! I love it! It came with a chocolate bunny to eat! I did eat it. There's no close up of the bunny. The actual chocolate bunny has been devoured.
*I was not paid or given any of these items. I paid for my subscription and everything that is in this blogpost.*