Peanut butter is some kind of miraculous ingredient that makes everything better, isn't it? I mean, I can't get enough of it. As I was baking these cookies, I dipped some of the unwrapped kisses into the melted peanut butter and was immediately taken to a land of deliciousness. I suggest you try this when baking these.
This recipe is a classic but a goodie. I'm pretty sure everyone has their own peanut butter blossom recipe. Here's mine, y'all!
Ingredients:
1 1/2 – 3/4 C all-purpose flour
1/2 C of butter
1/2 C of creamy peanut butter
1 1/2 tsp vanilla extract
1/2 white sugar
1/2 light brown sugar
1/2 tsp of baking soda
1 tsp of baking powder
A bunch of Hershey's Kisses (Buy a big Ol' bag and go bananas! You'll be eating a few along the way. Don't kid yourself)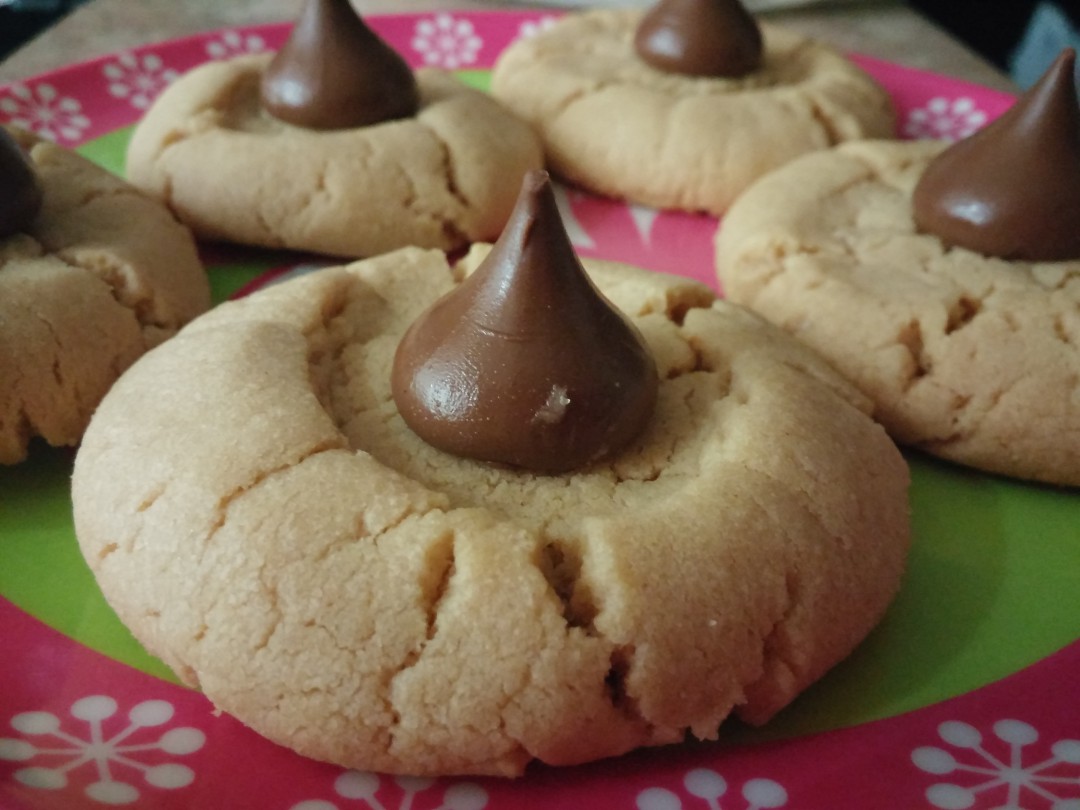 1. Approach your oven with urgency. You must, you neeeeed to preheat the oven to 350 degrees. These cookies deserve a warm and comfortable home. You will provide this.
2. Before you begin baking, you need to grab that jar of peanut butter and place it on top of your preheating oven. It will warm up the peanut butter to perfection. You'll then want to open your bag of kisses, unwrap a few, dip them in the peanut butter. Now, let me tell you. This sounds simple but it is so delicious. It's simple but it will blow your friggin' mind. Don't double dip if you're sharing these cookies. If these cookies are all for you then you can be as gross as you want.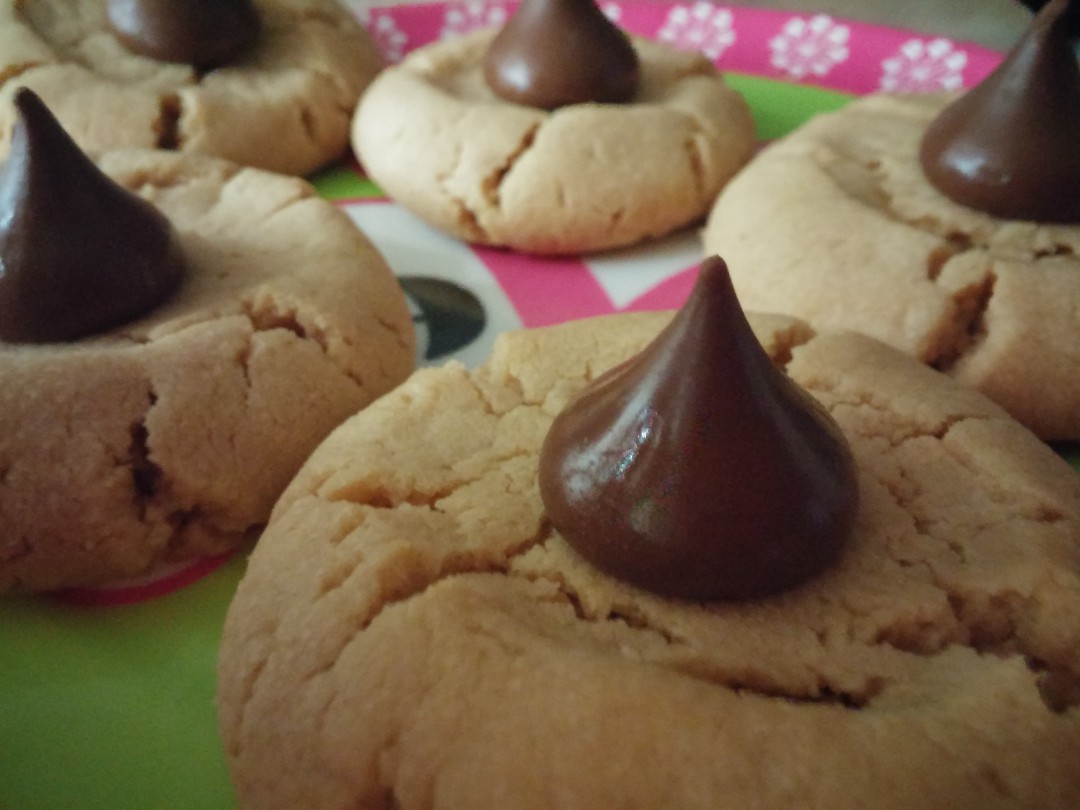 2. In a large bowl, cream the butter, peanut butter, sugars, and vanilla until fluffy, brown, and beautiful.
3. Once the cream is creamed into a beautiful brown mass you want to add the flour. Add the flour delicate or violently, it's your choice. I'd suggest delicately because love and tender care will make the most delicious cookies.
4. To the delicate flour cookie dough, add an egg and mix it until it's no longer too moist if the dough seems too moist add a bit more flour.
5. Now that the dough is perfectly doughy, prepare the baking sheet, I'd personally line it with parchment paper but you could just use a non-stick baking sheet. Bake these cookies for 12-14 minutes depending on size. You can also refrigerate the dough and when you're ready to bake make the cookies into about 1 inch dough balls and roll them it in sugar. I didn't do that for these but I usually do.
6. Once they're done, wait for the cookies to cool for about 5 minutes and then place the kisses on top!