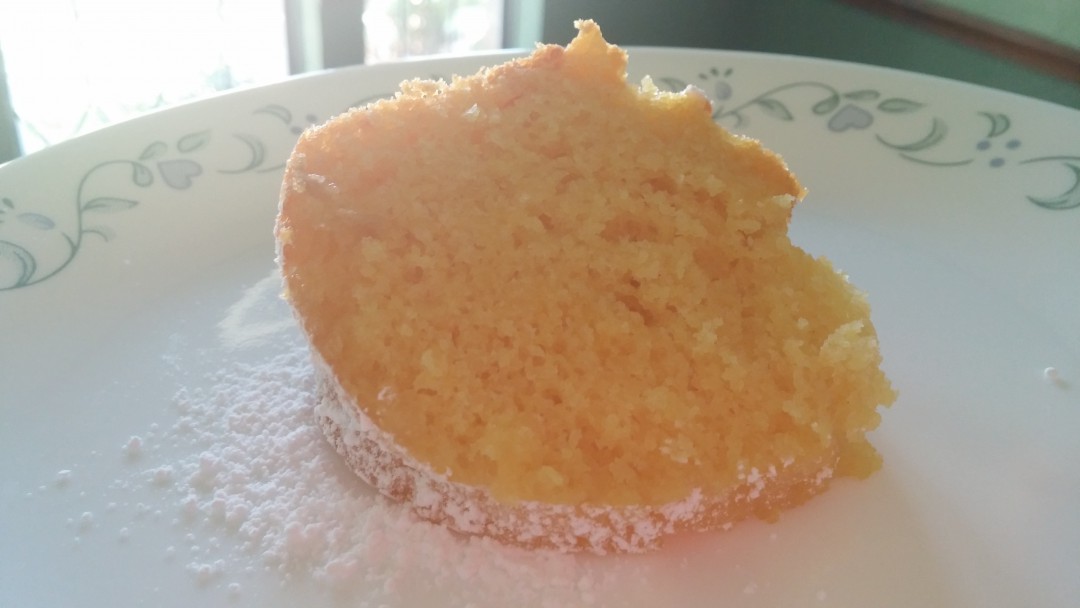 Hello everyone! <3 I've missed you, have you missed me? If you haven't, don't tell me. I like to pretend you have whilst twirling gallantly.
I'm addicted to Pinterest. I'm not going to sugarcoat it. I love Pinterest. I want to DIY everything. If you've been on Pinterest long enough you'll definitely see this little chart with that pair up boxed cake mixes with sodas. There are tons of different charts but they're all essentially the same. I've always been curious about them, in particular, the 7Up cake mix one. The first reason is because I LOVE 7UP! The second reason is because I love to eat fast easy cakes for when I need emergency grumpy heals. 
Ingredients:
1 box of yellow cake mix I used Pillsbury's classic yellow.
3 large eggs
1/2 C of  vegetable oil
7-8oz of Sierra Mist or 7Up. Don't use Sprite because Sprite is gross.
1 package of lemon Jello dry instant pudding
Glaze:
1/2 C of powdered sugar
2 tbs of milk
and an additional 1 tbs of powder sugar to top the cake with
Log off of Pinterest or at least keep your phone away from you while you approach the oven. It's jealous. You've been spending all of your time with that phone instead of spending time with it. It's fragile right now, feeling very upset and neglected. The way you can  remedy this situation is by genuinely apologizing to it. Show the oven the cake mix box and tell it that you've changed your ways and want it back in you life. Blow kisses at it and show it that new oven mitt you bought just for it. Once the oven gives you consent to preheat it, go right ahead. Preheat it 350 degrees.
Before you start baking, you need to grab your laptop, tablet, or whatever you use to play music on and play your Disney music soundtrack. Disney music makes your cake come out happier, fluffier, filled with musical talent. It can't exactly sing or play a musical instrument but it'll make you want to dance when you eat it.
Dance your way to your mixer and add your three eggs. You want to mix your eggs a bit but not too much. No one wants scrambled eggs in their cake. And if they did, they need some kind of cake doctor because that shiz ain't right. To the eggy mixture, sift half of your cake mix and mix. Sifting the powdered cake mix helps the cake batter become less grumpy and lumpy and more fabulous and fluffy. Now add the oil, and the rest of the mixture alongside the packet of powdered lemon pudding and mix once again.
Your cake mix is done! Or you think it is. Wash your hands before attempting to try the mix. Once your hands are washed, stare at your cake mix lovingly. Let it know it is the most precious delicious-looking mix you have beheld and then grab a spoon stick it in the batter and then EAT ITS FLESH. If it's lemony and delicious, you've done well if it isn't… I have no idea what you just made so back away slowly.
If you're using a silicone mold like I did FOR THE FIRST TIME BECAUSE I AM A CHAMPION! You'll need a cookie sheet to place your silicone mold right in the center of. That'll keep it from going everywhere. You want to grease any mold your using with unsalted butter or butter, butter will make it a bit darker but WHO CARES? It'll still be delicious. Bake it for 30-35 minutes or until golden brown and beautiful.
Place your magnificent cake to cool. It's glazin' time! This is super easy and fool proof. Grab your powdered sugar put said sugar in a bowl, add the milk to it and mix. BAM GLAZE! If you're feeling extra magical, add some cinnamon to it or vanilla or even lemon! Do as you wish. It's your stinking cake.
Is your cake cooled? Then poke some holes in it and cover it in glaze. I like to pour the glaze when it's a little warm and watch it soak it up like a baby sponge. But if you don't like that and rathe the hardened glaze stuff then wait until the cake in entirely cool. Once it's glazed, powder the lemony goddess with powdered sugar. Then serve once slice to anyone who watched you make it and proceed to hide and your room with the rest of the cake.

I am a cake that is glazed, cooled, covered in powdered sugar and done. I am incredibly moist and tempting. Eat me!