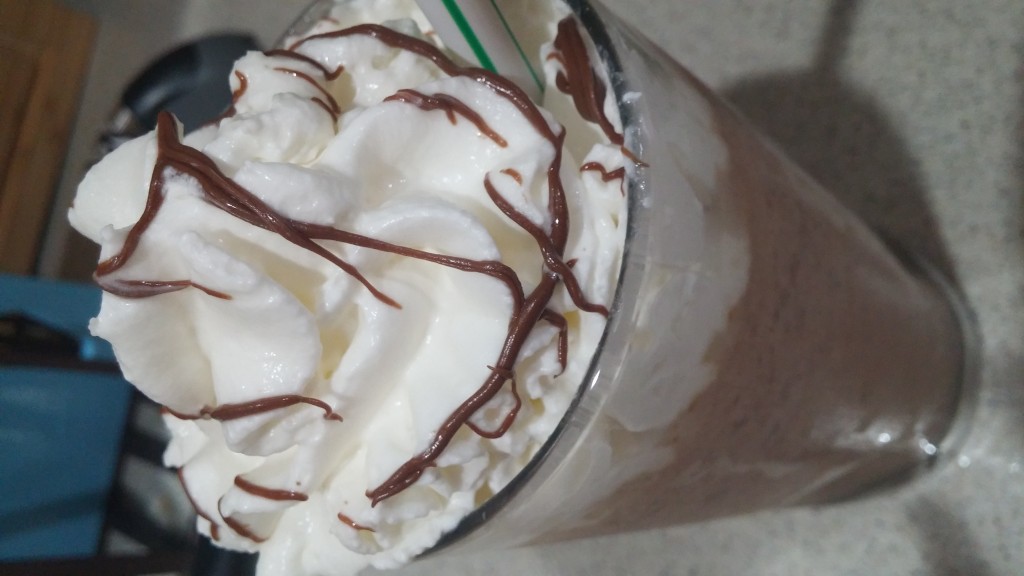 I awoke this morning with a desperate hankering for a Nutella frappe. They make them pretty much anywhere back in Puerto Rico. They have all kinds too! This isn't like the coffee frappes. This is pretty much liquid Nutella and should not be had daily. This is a treat, y'all. Don't blame me if you get diabetes. It is, however, incredibly delicious. You will thank me. Your taste buds will cry at the deliciousness you've drenched them with.  BLESSED BE THE NUTELLA FRAPPE!
Ingredients:
2 1/2-3 C of crushed ice
12 fl oz of Evaporated milk
2 fl oz of Condensed milk
1/2 tsp of vanilla
1/2 a small jar of Nutella
This recipe will yield about four 8 0z cups.
Also, everyone has different recipe for these. You can substitute the milks for vanilla ice cream too but that's more of a Nutella milkshake but you do you, boo.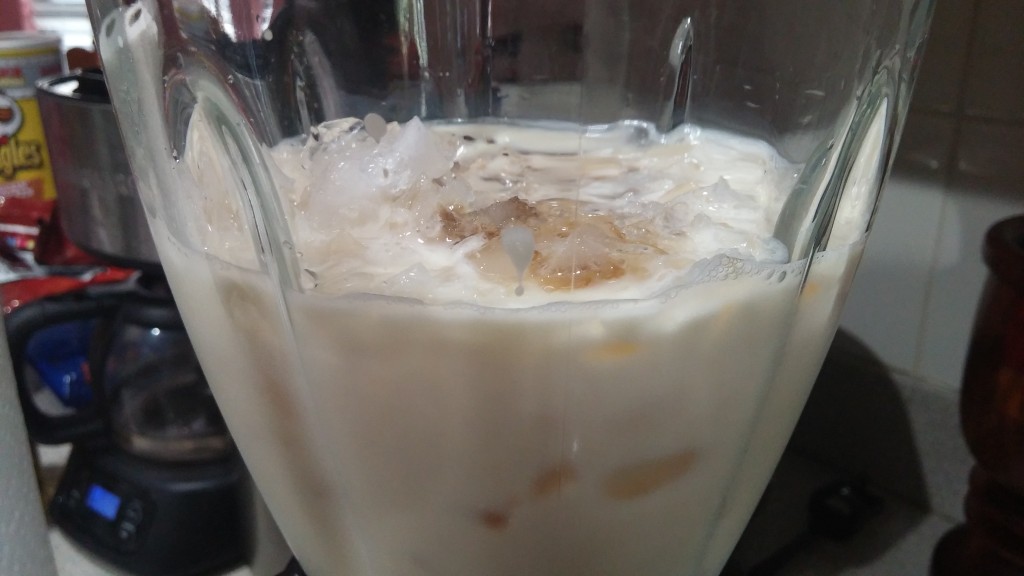 In a blender, add your ingredients. I mean all of them. BOOM! ALL IN THE BLENDER! You'll want to blend this drink to your desired consistency. If you feel that it needs a bit of more of anything then go ahead and add that ingredient. I love when my friends just go with it and do what they want.
AND YOU'RE DONE! You need to top every frappe with whipped cream. If you don't like whipped cream, I don't even know you. Give that to me. How dare you? Drink all that Nutella goodness and praise the people that invented NUTELLA!