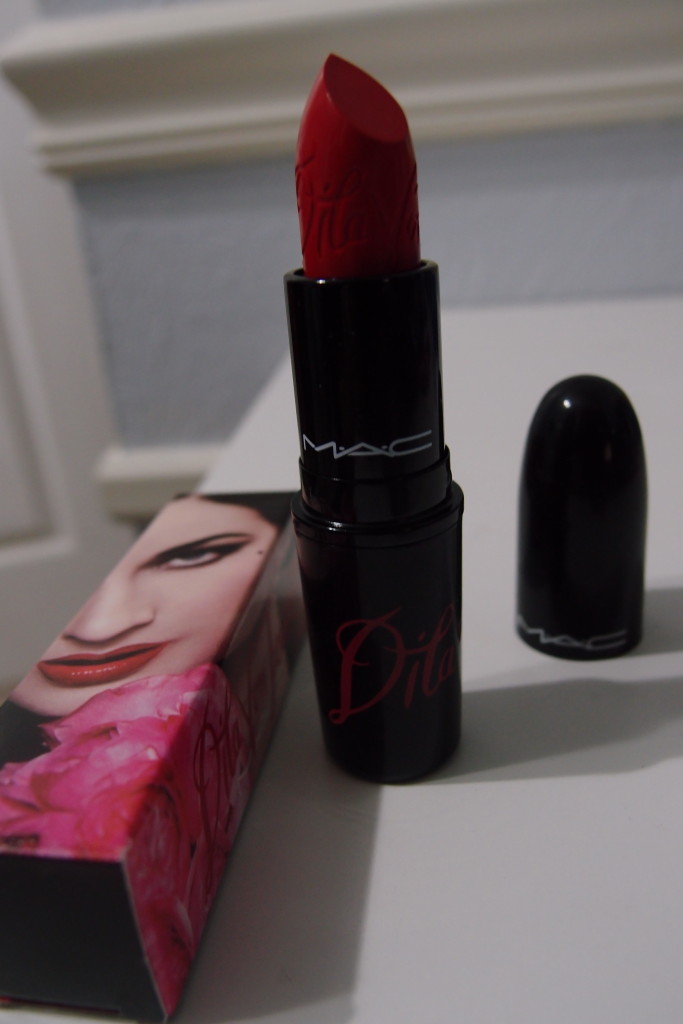 I love red lipsticks. Okay, wait. No. I love all lipsticks. I've developed somewhat of a lipstick obsession and I won't lie to myself about it. If it's a new lip product, I want it on my face, now. This one was, luckily, a Christmas gift from my beautiful big sister Ruth. She knows exactly what I love… BIG BOLD REDS!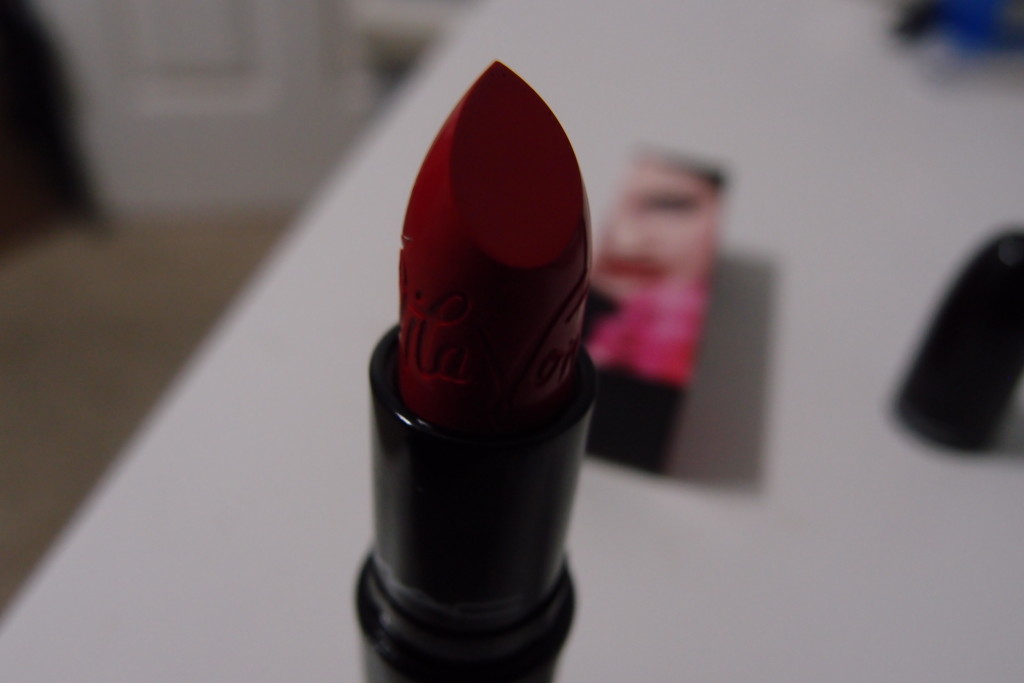 This lipstick was a collaboration between MAC Cosmetics and  Dita Von Teese to celebrate the launch of her new book "Your Beauty Mark: The Ultimate Guide to Eccentric Glamour". This product can only be purchased online so you won't be able to swatch it in store. Now, this is where I step in with my makeup cape on n' all. I've swatched, used, loved, eaten, twirled, kissed, and danced with this beautiful lip product on and can give you guys the info you need.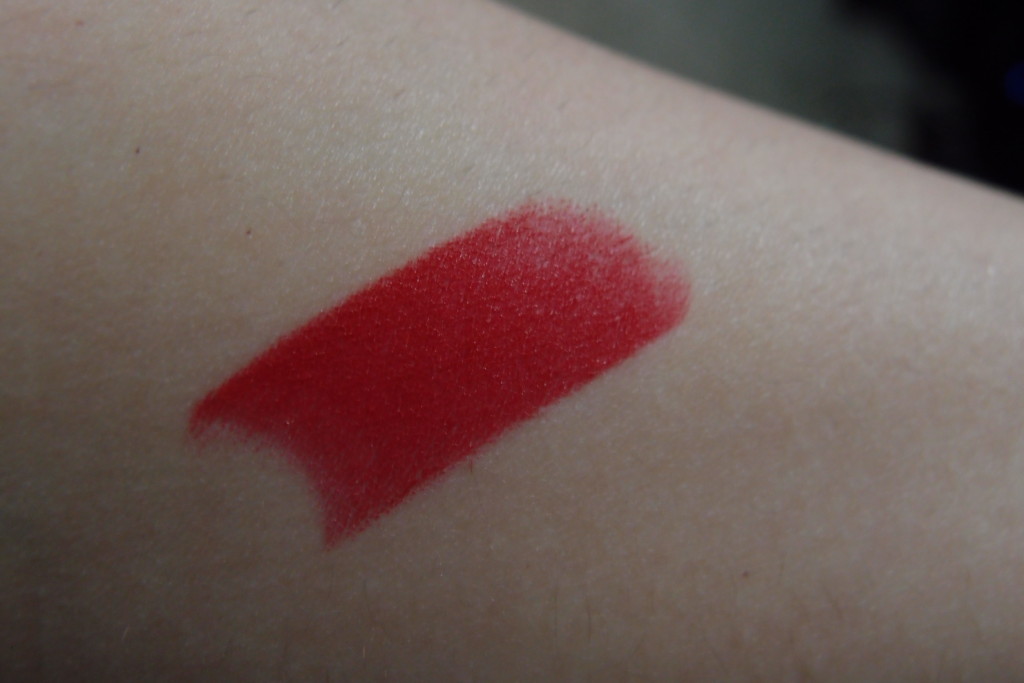 This red is truly one of the most vivid reds I've used in a while. It also doesn't bleed or is blotchy which can be a problem with some red or berry-colored lip products. I can definitely say that Dita Von Teese red is long lasting and vibrant. I haven't had to reapply in hours and my lips didn't get dry or chapped-looking. I don't think any of us like to have chapped lips so a lip product that doesn't make them super chapped is a plus in my book. Also, I didn't line my lips in one of these applications just to see if it would bleed which I truly thought would happen, but it didn't!