I hit 300 likes on Facebook today! Actually, 305 likes! This recipe was inspired  by all of my fabulous friends who took the time to like and share my little nook on the Internet. You're the best! If you were all mythical creatures you'd be the one you like the most.
Ingredients:
2 3/4 C all-purpose flour
1 tsp of vanilla extract
1 C of white sugar
1 C of butter
1 1/2 tsp of baking powder
1 egg
Filling and coating:
1/4 C of white sugar to roll the cookies in (you might need more)
1/2 C of Guava paste
1/4 C of Strawberry preserves
1. Once you've reached a goal, whether that be 300 likes on your Facebook page or finally learning how to sew some pajama pants take that feeling of accomplishment and bottle it up in a jar.  Keep this jar as a constant source of encouragement you can look at when feeling blue.  You'll also need this feeling in order to make the cookies extra yummy. Take your feeling of accomplishment jar and preheat your oven to 350 degrees.
2.  Twirl your way towards your ingredients.  Once you've reached your destination, I'd suggest you tell your ingredients about your accomplishments. Let them know that they will be turned into something to commemorate your special day. I'd emphasize on how cherished they'll be by all who gaze upon them.  After hearing about your feelings, the ingredients will be prepped and ready to go. In a mixer, cream the butter, sugar, and vanilla until fluffy.
3. To this creamy goodness add the flour, baking powder, and egg. Mix the creamy with the powdery to transform the two opposites into a deliciously fantastic solid of fluffy yummy dreams.
4. The cookie dough is now ready to be rolled and baked! Blow it a kiss for good luck and then kindly roll the dough into balls. I'm not going to tell you what size to make your cookies. My cookies ranged from 1- 2 inches chubby. The bigger the cookie the longer it'll need to stay in the oven.
5. If you read the ingredient list, you'll know that you need some sugar to roll your cookies in. This is the time! Roll the cookie dough balls in the sugary plate or bowl. Then place the ball in a lined cookie sheet and gently press your thumb in the middle. If you're feeling kind, give the cookie dough a heads up on the thumb pressing. It might make the experience a bit more pleasant for both of you.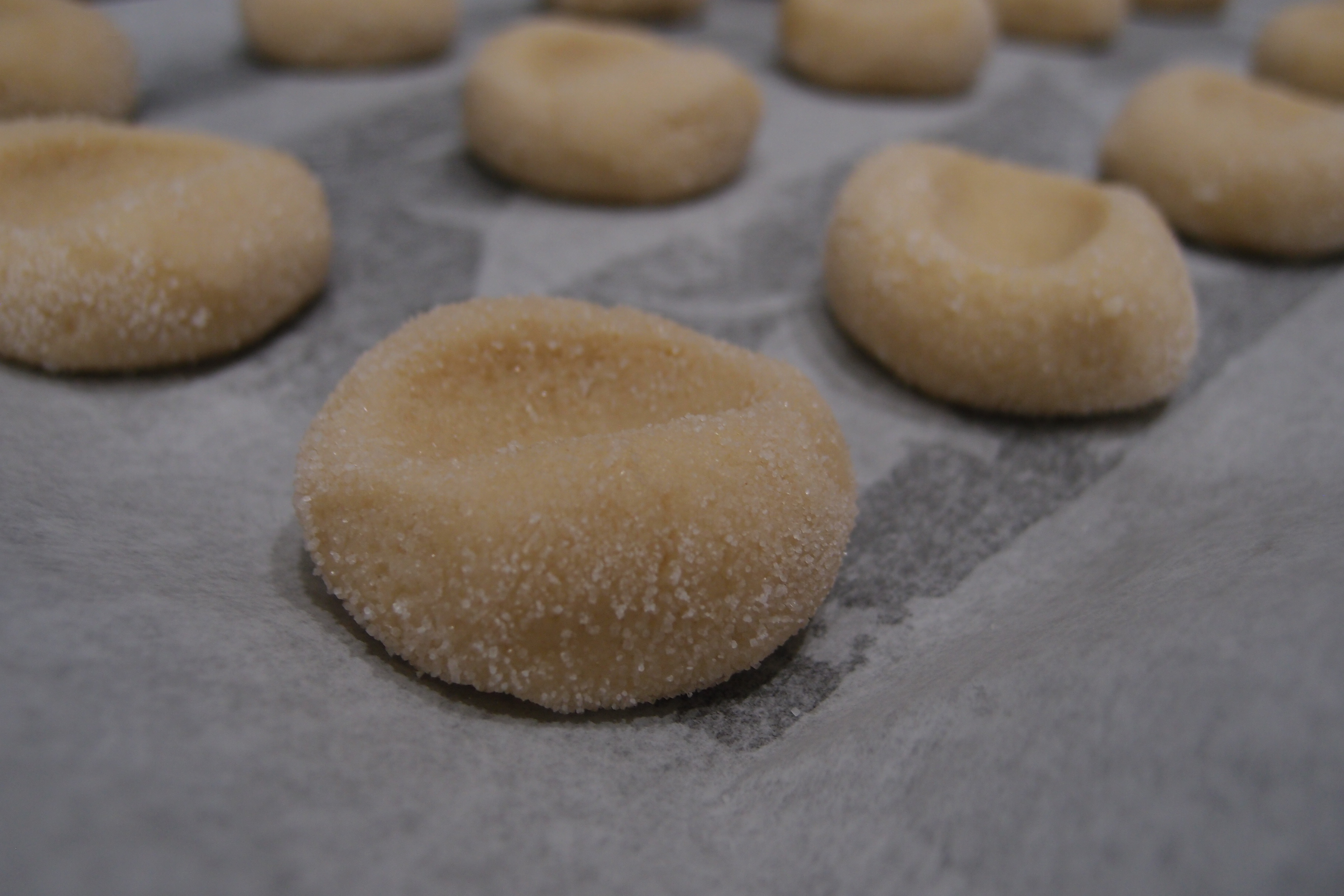 6. FILL YO' COOKIES! I used guava paste I melted in the microwave and strawberry preserves. You can use anything you'd like. But make sure to fill the cookies before baking.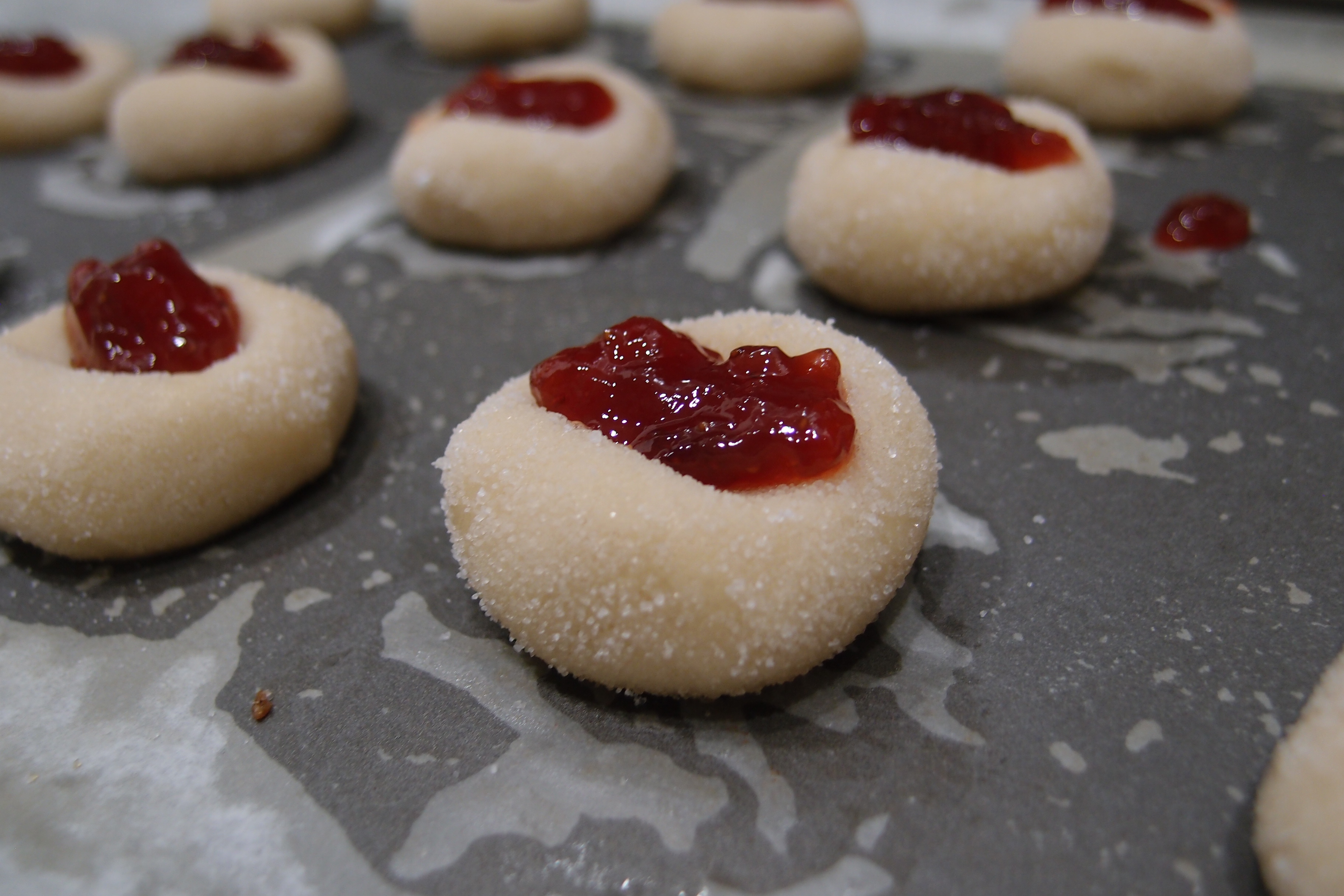 7. Say your "See you soon" to the cookies and let them bake from 13-15 minutes or until golden.